Ukrainian pianist Valentina Lisitsa plays the 3rd movement (Allegretto) of Ludwig van Beethoven's Piano Sonata No. 17 in D minor, Op. 31, No. 2, usually referred to as "The Tempest", and records it using a GoPro. An interesting video to see from a classical pianist's point of view. Enjoy!
This video just proves that playing piano is just as exciting as mountain biking, paragliding – or just doing silly stuff with GoPro camera as a companion 🙂 Fortunately no helmet is required for piano playing… unfortunately, no good place to conceal it. — Valentina Lisitsa
And here is the same performance from a normal camera view:
Ludwig van Beethoven's Piano Sonata No. 17 "The Tempest"
Composed in 1801-1802, the piece was nicknamed the "Tempest sonata", not a name by Beethoven himself but by Anton Schindler, or rather because of Anton Schindler. Schindler was Beethoven's secretary and after the composer's death, he told tons of stories, many of them not true (much of Schindler's information is distrusted by classical music scholars). According to Schindler, when he asked Beethoven about this sonata, the answer was that if he read Shakespeare's "The Tempest" he would understand the music.
The piece consists of three movements. Each of the movements is in sonata form, though the second lacks a substantial development section.
Largo – Allegro
Adagio
Allegretto (played in the video). The finale of "The Tempest" is a sonata-rondo hybrid in the key of D minor. It is at first flowing with emotion and then reaching a climax, before moving into an extended development section which mainly focuses on the opening figure of the movement, reaching a climax at measures 169-173. The recapitulation, which is preceded by an extensive cadenza-like passage of sixteenth notes for the right hand, is followed by another transition and then another statement of the primary theme. The refrain undergoes phrase expansion to build tension for the climax of the movement at measure 381, a fortissimo falling chromatic scale.
Sources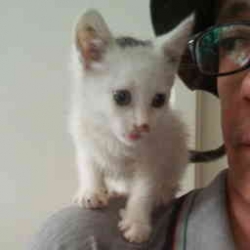 Latest posts by M. Özgür Nevres
(see all)