Accompanied by the Chamber Orchestra of the Bavarian Radio (Kammerorchester des Bayerischen Rundfunks), French classical pianist Hélène Grimaud plays the second movement, "Adagio" from Wolfgang Amadeus Mozart's Piano Concerto No. 23 in A major (K. 488). The piece is recorded for her 2011 album, "Piano Concertos", her first-ever Mozart concerto recording. Conductor: Radoslaw Szulc.
Mozart's Piano Concerto No. 23
According to Mozart's own catalog, the work was finished on March 2, 1786, around the time of the premiere of his opera, The Marriage of Figaro. It was one of three subscription concerts given that spring and was probably played by Mozart himself at one of these.
Mozart's Piano Concerto No. 23 is scored for a piano solo and an orchestra consisting of one flute, two clarinets, two bassoons, two horns, and strings. In Mozart's later works the wind instruments are equal to the stringed instruments, and this is also the case in this concerto.
The concerto has three movements:
Allegro in A major and common time.
Adagio in F-sharp minor and 6/8 time (in later editions, the tempo is listed as Andante). The second, slow movement, performed by Hélène Grimaud here, is in ternary form and is somewhat operatic in tone. The piano begins alone with a theme characterized by unusually wide leaps. This is the only movement by Mozart in F sharp minor. The dynamics are soft throughout most of the piece. The middle of the movement contains a brighter section in A major announced by flute and clarinet that Mozart would later use to introduce the trio "Ah! taci ingiusto core!" in his opera Don Giovanni.
Allegro assai in A and alla breve (in later editions, the tempo is listed as Presto). In Rondo form.
Hélène Grimaud considers the concerto in A major "probably the most sublime concerto Mozart ever wrote", with a slow movement that is "an extremely deep and painful expression of longing, where you find the real Mozart." The concerto was a 'must-have' for this collaboration. The concerto in F major K459 is less well-known, but with a very special vitality and a virtuosic finale that is for Grimaud, "pure pianistic pleasure".
Besides the two concertos, the album includes the beautiful concert aria for orchestra, soprano, and piano 'Ch'io mi scordi di te', sung by Mojca Erdmann. The aria was Mozart's declaration of love to the soprano Nancy Storace, his Susanna in the world premiere of "Le nozze di Figaro". It was composed in 1786, the same year as the Piano Concerto No.23 which it joins here.
Sources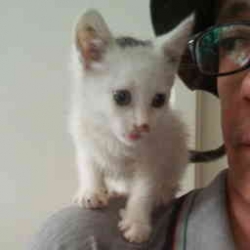 Latest posts by M. Özgür Nevres
(see all)