Accompanied by the Netherlands Symphony Orchestra (Orkest van het Oosten), Croatian classical pianist Dejan Lazić performs Wolfgang Amadeus Mozart's Piano Concerto No. 23 in A major (K. 488). Conductor: Jan Willem de Vriend. Recorded live on September 4, 2016 at the Concertgebouw, Amsterdam. An HD video Published by the Avrotros Klassiek.
The piece is finished on March 2, 1786 (according to Mozart's own catalogue), around the time of the premiere of his opera, The Marriage of Figaro. It is scored for piano solo and an orchestra consisting of one flute, two clarinets, two bassoons, two horns and strings.
There are three movements, with the starting times in the video:
Allegro in A major and common time. The first movement is in A major and is in sonata form. The piece begins with a double exposition, the first played by the orchestra, and the second when the piano joins in. The first exposition is static from a tonal point of view and is quite concise, the third theme is not yet revealed. The second exposition includes the soloist and is modulatory. It also includes the previously unheard third theme. The second exposition is ornamented as opposed to the first exposition which is not. The second theme has harmonic tension. This is expressed by dissonances that are played on the beat, and then solved by an interval of a descending second. This is also expressed in the use of chromatics in the melody and bass lines which is a source of harmonic tension, as the listeners anticipate the arrival of the tonic.
Adagio in F-sharp minor and 6/8 time (in later editions, the tempo is listed as Andante). The second, slow movement, in ternary form, is somewhat operatic in tone. The piano begins alone with a theme characterized by unusually wide leaps. This is the only movement by Mozart in F sharp minor. The dynamics are soft throughout most of the piece. The middle of the movement contains a brighter section in A major announced by flute and clarinet that Mozart would later use to introduce the trio "Ah! taci ingiusto core!" in his opera Don Giovanni.
Allegro assai in A and alla breve (in later editions, the tempo is listed as Presto). In Rondo form. The third movement is a rondo. It is shaded by moves into other keys as is the opening movement (to C major from E minor and back during the secondary theme in this case, for instance) and with a central section whose opening in F sharp minor is interrupted by a clarinet tune in D major, an intrusion that, according to Girdlestone, reminds one that instrumental music at the time was informed by opera buffa and its sudden changes of point of view as well as of scene
Dejan Lazić
Dejan Lazić (born in Zagreb, 1977) is a Croatian pianist and composer, and a naturalised Austrian citizen. Born into a musical family in Zagreb, Croatia, Lazić grew up in Salzburg, Austria, where he studied at the Mozarteum. He now lives in Amsterdam. He has appeared with such orchestras as the Budapest Festival Orchestra, Rotterdam Philharmonic, Philharmonia Orchestra, City of Birmingham Symphony, Bamberger Symphoniker, Swedish Radio, Danish National, Helsinki Philharmonic, Australian Chamber Orchestra and NHK Symphony Orchestra, working with such conductors as Iván Fischer, Vladimir Ashkenazy, Giovanni Antonini, Kirill Petrenko, Robert Spano and John Storgårds.
Alongside his solo career, Lazić is also a chamber musician. Recently Artist in Residence with the Netherlands Chamber Orchestra, he has given recitals at Amsterdam Concertgebouw, London Queen Elizabeth Hall, Munich Prinzregententheater, Washington Kennedy Center, plus in Montreal, Tokyo, Beijing and Istanbul.
His compositions are also receiving increased recognition. His arrangement of Brahms' Violin Concerto as a piano concerto was premiered with the Atlanta Symphony Orchestra in 2009 and has enjoyed much ongoing success, at BBC Proms, Concertgebouw Amsterdam, Hamburg Easter Festival, Chopin Festival Warsaw, in both Americas and in Japan. Lazic is performing his 'Piano Concerto in Istrian Style' (2014) twice more in the current season and will have his first orchestral work, a tone poem, premiered in 2016/2017.
Sources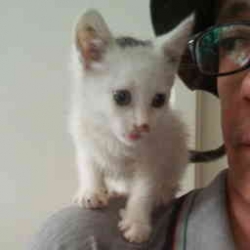 Latest posts by M. Özgür Nevres
(see all)