Accompanied by the Moscow City Symphony "Russian Philharmonic", Elizaveta Bushueva performs Reinhold Glière's Concerto for Harp and Orchestra in E-flat major, Op. 74. Conductor: Sergey Tararin. Recorded at the Moscow International House of Music, Svetlanov Hall on February 3, 2011.
Glière wrote this concerto in 1938, sought the technical advice of the harpist Ksenia Alexandrovna Erdely (1878-1971). She made so many suggestions that he offered to credit her as a co-composer, but she declined. The work was published as the work of Glière as edited by Erdely.
Ksenia Alexandrovna Erdely ( 1878, d. Mirolyubovka near Elisavetgrad – 1971, Moscow ) was a Russian and Soviet harpist, composer, and teacher. She was the People's Artist of the USSR (1966). Considered the founder of the Soviet school of playing the harp. Aunt and mentor other known harpist, Olga Erdely.
The concerto is in three movements:
I. Allegro moderato in E-flat major
II. Tema con variazioni in C-flat major
III. Allegro giocoso in E-flat major
Sources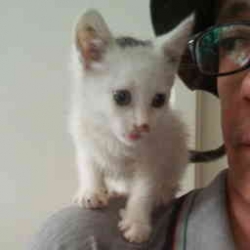 Latest posts by M. Özgür Nevres
(see all)