Ukrainian classical pianist Anna Fedorova plays Étude Op. 25, No. 11 in A minor, a solo piano technical study composed by Frédéric Chopin in 1836. The piece is often referred to as the Winter Wind in English and literarily Seasoned Plants in some other languages.
Camera: Kamil Klapsa, Aleksandra Wróbel, Natalia Zahora, Mateusz Zahora
Editing: Kamil Klapsa
Corrections: Mateusz Papiernik
Sound Engineer: Grigoriy Mokritskiy
Camera Equipment: Krzysztof Paczyński, Mateusz Zahora
Producer: Mateusz Zahora
The piece is a study for developing stamina, dexterity, and technique – essential skills for any concert pianist. It begins with a piano introduction to the main melody. The first theme follows, consisting of tumultuous cascades of semiquaver-tuplets (sixteenth-note-tuplets) and a leaping figure for the left hand in the relative major, C major, which shortly segues into a repetition of the first theme. It finishes with a short development into a fortissimo coda and ends with one final statement of the theme.
Sources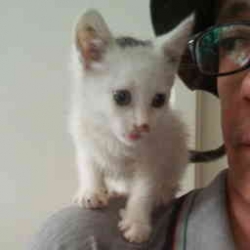 Latest posts by M. Özgür Nevres
(see all)