Accompanied by The Orchestre Philharmonique de Radio France, Italian classical violinist Anna Tifu performs Ernest Chausson's "Poème" for Violin and Orchestra, Op. 25. Live concert recorded on 14 September 2018 at the Radio France Auditorium. Conductor: Mikko Frank. Published by the France Musique channel.
Poème
Firstly entitled Le Chant de l'amour triomphant (The song of triumphant love), then Poème symphonique (Symphonic poem), before finally, and simply, becoming Poème (as can be seen in the autographed manuscripts), the work by Chausson seems to dispense with any programmatic influences or association with an extra-musical idea. And yet, the primitive title was an explicit reference to the eponymous novel by Ivan Tourgueniev (published shortly before in 1881), a fantastic story in which a violin melody becomes a part of the intrigue.
This concertante form is in part influenced by the violinist Eugène Ysaÿe (1858-1931), to whom the work was dedicated, notably in certain compositional traits by Chausson typical of Ysaÿe's performance style.
It is perhaps here, at the intersection of these two influences, that Poème finds its inspiration: between a melody full of mystery and brilliant interjections from the soloist, between poetry and eloquence, without sacrificing virtuosic demonstration.
The addition of the orchestra is done so quite mysteriously, sustained by phrases from the woodwinds. The solo violin also remains evanescent, a single voice expressing a painful melody. This first movement is followed by a similar atmosphere, shared between the soloist and the orchestra. The second movement becomes animated, as indicated by its title, but maintains an air of tension. The Finale, following much like the previous movement, is full of hopeful colors amidst the bewildering singing of the violin above an immaterial orchestra.
(Written by Pierre-René Serna)
The piece was first published in 1897, His friend Isaac Albéniz submitted the score to Breitkopf & Härtel while he was in Leipzig on a concert tour. They were reluctant to publish the work, considering it "vague and bizarre" and of "extraordinary difficulty", and consequently would have "few adherents" (letter to Albéniz of 27 April 1897). They agreed to publish only when Albéniz undertook to pay for the costs of publication himself.
Poème is scored for solo violin, 2 flutes, 2 oboes, 2 clarinets in B-flat, 2 bassoons, 4 horns, 2 trumpets, 3 trombones, tuba, timpani, harp, and strings.
Ernest Chausson
Amédée-Ernest Chausson (20 January 1855 – 10 June 1899) was a French Romantic composer who died just as his career was beginning to flourish.
In 1879, at the age of 24, he began attending the composition classes of Jules Massenet at the Paris Conservatoire; Massenet came to regard him as "an exceptional person and a true artist". Chausson had already composed some piano pieces and songs. Nevertheless, the earliest manuscripts that have been preserved are those corrected by Massenet.
At the Conservatoire, Chausson also studied with César Franck, with whom he formed a close friendship that lasted until Franck's death in 1890. Chausson interrupted his studies in 1881, after a failed attempt to win the Prix de Rome.
During 1882 and 1883, Chausson, who enjoyed travel, visited Bayreuth to hear the operas of Richard Wagner. On the first of these journeys, Chausson went with d'Indy for the premiere of Wagner's Parsifal, and on the second trip, he went with his new spouse Jeanne Escudier (1862-1936), with whom he was to have five children.
From 1886 until his death in 1899, Chausson was secretary of the Société Nationale de Musique. In his own home (22 Boulevard de Courcelles, near Parc Monceau), he received a great many eminent artists, including the composers Henri Duparc, Gabriel Fauré, Claude Debussy, and Isaac Albéniz, the poet Stéphane Mallarmé, the Russian novelist Ivan Turgenev, and the Impressionist painter Claude Monet. Chausson also assembled an important collection of paintings.
When only 44 years old, Chausson died while staying at one of his country retreats, the Château de Moussets, in Limay, Yvelines. Riding his bicycle downhill, Chausson hit a brick wall and died instantly.
Anna Tifu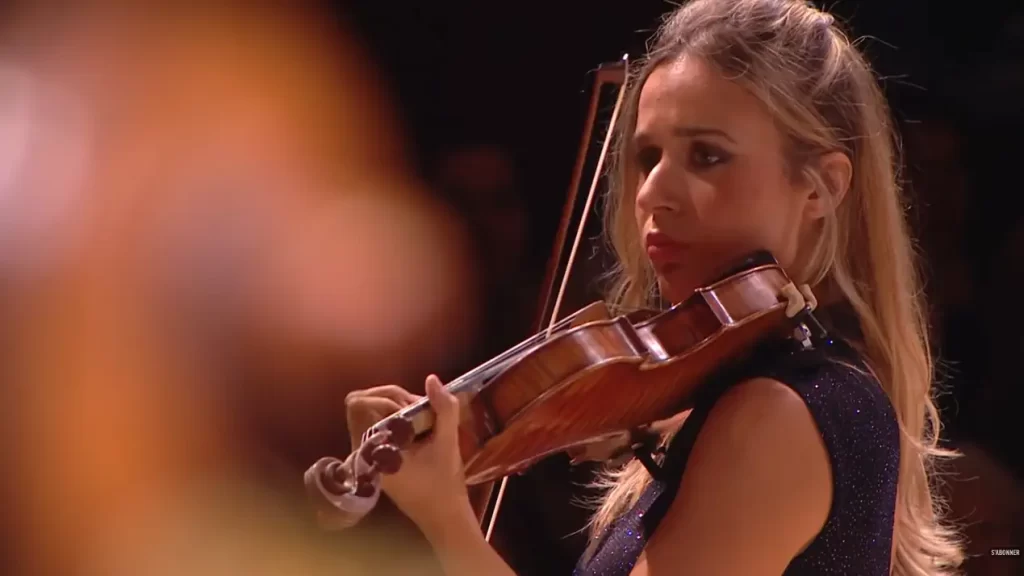 Anna Tifu (born 1 January 1986) is an Italian classical violinist.
Winner of the 2007 George Enescu Competition in Bucharest Anna Tifu is considered one of the leading violinists of her generation.
Born in Cagliari, she started to play the violin at the age of six under the guidance of her father and to perform in public at eight years old when she won 1st prize with special honors at the Vittorio Veneto concert series.
At the age of 11, she made her debut as a soloist with the Orchestre National des Pays de la Loire and at 12 years old she performed the Bruch Violin Concerto at La Scala in Milan.
At 14 she won first prize at the Viotti Valsesia International Competition as well as in Stresa, where she won the Marcello Abbado International Competition in the same year.
She received her Music Diploma in Cagliari at the age of 15 with special honors.
She studied with Salvatore Accardo at the Academy Walter Stauffer in Cremona and at the Academy Chigiana of Siena where, in 2004, she obtained the Certificate of Honor.
She was supported by the Mozart Gesellschaft Dortmund and at the age of 17, Anna was accepted to the Curtis Institute of Music in Philadelphia where she studied with Aaron Rosand, Shmuel Ashkenazy, and Pamela Frank.
Later she was awarded a scholarship from the International Music Academy in Cagliari to study in Paris where she received the Diplome Superieur de Concertiste at the Ecole Normale.
She has collaborated with musicians such as Maxim Vengerov, Yuri Bashmet, Ezio Bosso, Enrico Dindo, Julien Quentin, Giuseppe Andaloro, Pekka Kuusisto, Mario Brunello, Michael Nyman, Boris Andrianov, the Etoile Carla Fracci, the actor John Malkovich and Andrea Bocelli, who invited Anna as special guest for concerts in Italy, Egypt, and the United States.
Anna Tifu has been a testimonial for the Italian airline company Alitalia, along with Riccardo Muti, the director Giuseppe Tornatore and the dancer Eleonora Abbagnato.
On the occasion of the Summer 2020 solstice, the Orchestra Accademia Nazionale di Santa Cecilia and Anna Tifu – who for the occasion wears three Fendi Couture dresses – perform the Summer, taken from the Four Seasons by Antonio Vivaldi for the Anima Mundi project for Maison Fendi online in streaming.
She was awarded the Woman Award 2020 Paul Harris Fellow from Rotary Club Milano Sempione.
Anna plays the 1716 Antonio Stradivari "Marèchal Berthier" ex Napoleon on loan from the Canale Foundation of Milan.
Sources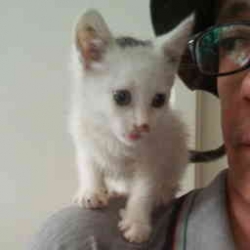 Latest posts by M. Özgür Nevres
(see all)