Accompanied by the hr-Sinfonieorchester (Frankfurt Radio Symphony Orchestra), American violinist Hilary Hahn plays the Violin Concerto in D major, Op. 77 by Johannes Brahms. Conductor: Paavo Järvi. Recorded at Alte Oper Frankfurt on March 21, 2014.
The Brahms violin concerto has long been a favorite of virtuoso violinists. It follows the standard concerto form, with three movements in the pattern quick-slow-quick:
Allegro non troppo (D major)
Adagio (F major)
Allegro giocoso, ma non troppo vivace – Poco più presto (D major)
It is scored for solo violin and an orchestra consisting of flutes, oboes, clarinets, and bassoons; 4 horns in D, F, and E, 2 trumpets in D, timpani, and strings.
Brahms began to write this work in the summer of 1878 while vacationing in the Austrian village of Pörtschach. He dedicated the work to Joseph Joachim, the Hungarian violinist, conductor, composer, and teacher, a longtime friend of the composer. The concerto showcased the virtuosic talents of Joachim.
It was premiered in Leipzig on January 1, 1879, by Joachim. Brahms conducted the premiere. It is Brahms's only violin concerto, and, according to Joachim, one of the four great German violin concerti. The Germans have four violin concertos. The greatest, most uncompromising is Beethoven's. The one by Brahms vies with it in seriousness. The richest, the most seductive, was written by Max Bruch. But the most inward, the heart's jewel, is Felix Mendelssohn's.
Sources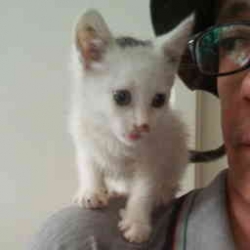 Latest posts by M. Özgür Nevres
(see all)