On May 7, 1824, Beethoven shared his 9th Symphony, the "Choral" with the world even though he could never hear it. On May 7, 2015 celebrate the anniversary of Beethoven's most glorious and jubilant masterpiece with the Chicago Symphony Orchestra and Chorus, conducted by Riccardo Muti, a prolific recording artist who has received dozens of honors. An exhilarating testament to the human spirit, Beethoven's Ninth bursts with brooding power and kinetic energy and culminates in the exultant hymn, "Ode to Joy." The video is now available free by the Chicago Symphony Orchestra channel on demand for all to enjoy!
Chicago Symphony Orchestra & Chorus
Riccardo Muti: conductor
Camilla Nylund: soprano
Ekaterina Gubanova: mezzo-soprano
Matthew Polenzani: tenor
Eric Owens: bass-baritone
Duain Wolfe: chorus director
The symphony is in four movements. With the starting times in the video:
01:39 Allegro ma non troppo, un poco maestoso (D minor)
19:42 Scherzo: Molto vivace – Presto (D minor)
35:39 Adagio molto e cantabile – Andante moderato – Tempo primo – Andante moderato – Adagio – Lo stesso tempo (B-flat major)
52:13 Recitative: (D minor-D major) (Presto – Allegro ma non troppo – Vivace – Adagio cantabile – Allegro assai – Presto: O Freunde) – Allegro molto assai: Freude, schöner Götterfunken – Alla marcia – Allegro assai vivace: Froh, wie seine Sonnen – Andante maestoso: Seid umschlungen, Millionen! – Adagio ma non troppo, ma divoto: Ihr, stürzt nieder – Allegro energico, sempre ben marcato: (Freude, schöner Götterfunken – Seid umschlungen, Millionen!) – Allegro ma non tanto: Freude, Tochter aus Elysium! – Prestissimo, Maestoso, Molto prestissimo: Seid umschlungen, Millionen!
Beethoven changes the usual pattern of Classical symphonies in placing the scherzo movement before the slow movement (in symphonies, slow movements are usually placed before scherzo[19]). This was the first time that he did this in a symphony, although he had done so in some previous works (including the quartets Op. 18 no. 5, the "Archduke" piano trio Op. 97, the Hammerklavier piano sonata Op. 106).
Interestingly, the best loved movement today, the fourth, "choral", initially received negative criticism: it is considered as "cryptic and eccentric, the product of a deaf and aging composer." The great Italian composer of operas, Giuseppe Verdi complained about the vocal writing; in a letter he wrote to Clarina Maffei dated 20 April 1878, he said the symphony was:
"…marvelous in its first three movements, very badly set in the last. No one will ever surpass the sublimity of the first movement, but it will be an easy task to write as badly for voices as is done in the last movement."
Dutch keyboard player, conductor, musicologist, teacher, and editor Gustav Leonhardt objected to the text itself, saying: "That 'Ode to Joy', talk about vulgarity! And the text! Completely puerile!"
But today, music critics almost universally consider the Ninth Symphony one of Beethoven's greatest works, and among the greatest musical works ever written.
Sources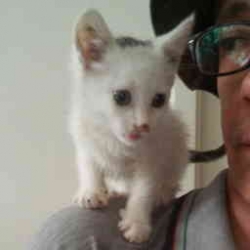 Latest posts by M. Özgür Nevres
(see all)