Conducted by Christian Thielemann, The Vienna Philharmonic Orchestra (Wiener Philharmoniker) plays Ludwig van Beethoven's Symphony No. 8 in F Major, Op. 93.
Ludwig van Beethoven's Symphony No. 8
Beethoven's Symphony No. 8 is the shortest of his symphonies, hence Beethoven fondly referred to it as "my little Symphony in F," distinguishing it from his Sixth Symphony, the "Pastoral", a longer work also in F. It perfectly fits the pattern of an 18th-century classical symphony.
It is performed in public at a concert in 1814 in Vienna that also included the Seventh Symphony, which had been premiered two months earlier, and Wellington's Victory. Beethoven was growing increasingly deaf at the time but nevertheless led the premiere. Reportedly, "the orchestra largely ignored his ungainly gestures and followed the principal violinist instead."
the symphony is in four movements:
Allegro vivace e con brio – The 1st movement is in the form of a sonata with the first theme in a ternary rhythmical pulsation of great lyricism, presented without an introduction, conferring the whole moment a festive allure. The second theme is rendered by the primary and secondary violins, at first as a slow movement and then more and more severe. Through its tempo, but especially through its ternary rhythm, this part acquires a prevailing dancing nature, apparently attempting to reconstruct the atmosphere and sonority of the minuet at its beginnings.
Allegretto scherzando – The second movement has a humorous note, a jesting tone, a lyrical musical theme, but elegant nevertheless. The commentators of that time assert that Beethoven composed this part as a dedication to his friend, Johann Nepomuk Melzel, the inventor of the metronome and of other acoustic devices Beethoven used.
Tempo di Menuetto – The 3rd movement is based on the theme of an Austrian dance with a clear folkloric twist, in a slow movement, which evokes the atmosphere of popular parties rather than that of Viennese salons.
Allegro vivace – The finale of Beethoven's Symphony No. 8 is brilliantly composed in a rondo-sonata form and has the same humorous character as the second part.
Sources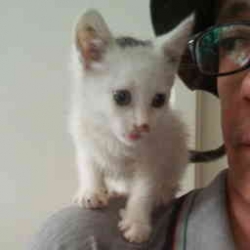 Latest posts by M. Özgür Nevres
(see all)