One of the most famous symphony orchestras in South Korea, the KBS Symphony Orchestra plays "Arirang", a Korean folk song. It is often considered the unofficial national anthem of Korea, and in December 2012, the song was inscribed on the Representative List of the Intangible Cultural Heritage of Humanity program by UNESCO.
KBS Symphony Orchestra conducted by Jang Yun-Sung; South Korea Tour Overseas (Tokyo & Osaka); October 3, 2007, at Osaka Symphony Hall in Osaka, Japan.
Arirang
The song is already well known worldwide, especially in USA & Japan. American High School Bands often perform the song "Variations on a Korean Folk Song" by John Barnes Chance in 1965.
The South Korean government designated Arirang as the official march of the U.S. Army's 7th Infantry Division on 26 May 1956, after its service in Korea during the Korean War, though the official Division song was the "New Arirang March," an American-style march arrangement of Arirang (the 7th Infantry Division is currently inactive; however, it will be reactivated as an administrative headquarters at Joint Base Lewis-McChord, Washington on October 1, 2012, to provide more oversight and guidance for the base's five combat brigades).
On February 26, 2008, the New York Philharmonic performed Arirang for an encore during its unprecedented trip to North Korea.
KBS Symphony Orchestra
The KBS Symphony Orchestra was founded in 1956 as the radio orchestra of the Korean Broadcasting System (KBS).
Many versions of the song start by describing the travails encountered by the subject of the song while crossing a mountain pass. "Arirang" is one name for the pass and hence the title of the song. Some versions of "Arirang" mention Mungyeong Saejae, which is the main mountain pass on the road connecting Seoul and southeastern Gyeongsang Province in the era of Joseon Dynasty.
There are apparently a number of passes called "Arirang Pass" in Korea. One of them is located in central-northeastern Seoul. This particular pass, however, was originally called Jeongneung Pass and was only renamed Arirang in 1926 to commemorate the release of the film "Arirang". Older versions of the song long predate the movie.
Arirang Pass is an imaginary rendezvous of lovers in the land of dreams, although there is a real mountain pass, called "Arirang Gogae," outside the Small East Gate of Seoul. The heroine of the story from which the Arirang Song originated was a fair maid of Miryang. In fact, she was a modest woman killed by an unrequited lover. But as time went on, the tragic story changed to that of an unrequited lady-love who complained of her unfeeling lover. The tune is sweet and appealing. The story is recounted in "Miss Arirang" in Folk Tales of Old Korea (Korean Cultural Series, Vol. VI).
Sources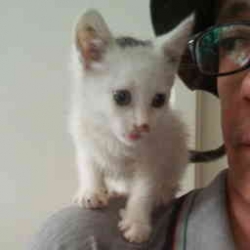 Latest posts by M. Özgür Nevres
(see all)