Accompanied by the Orchestra of the Academy of Santa Cecilia, Rome; Chinese classical pianist Yuja Wang performs Béla Bartók's Piano Concerto No. 2 in G major, Sz. 95, BB 101. Conductor: Antonio Pappano.

The concerto is composed in 1930–31, and widely accepted that it is one of the most challenging pieces in the repertoire.
In approaching the composition, Bartók wanted the music to be more contrapuntal. Contrapuntal music involves counterpoint, in which more than one musical line plays at the same time. The lines are independent but related harmonically. He also wanted to simplify his music (like many of his contemporaries), but his use of counterpoint in this piece makes for an extremely complicated piece of music. This aspect had proven particularly troublesome in the First Concerto, so much so, in fact, that the New York Philharmonic, which was to have given the premiere, could not master it in time, and Bartók's Rhapsody had to be substituted into the program. The composer himself acknowledged that the piano part was arduous and later said that the concerto "is a bit difficult—one might even say very difficult!—as much for orchestra as for audience."
Nonetheless, the concerto is notorious for its difficulty. András Schiff, Hungarian-born virtuoso British classical pianist and conductor said that: "For the piano player, it's a finger-breaking piece. [It] is probably the single most difficult piece that I have ever played, and I usually end up with a keyboard covered by blood." Stephen Kovacevich also declared that it was the most technically demanding piece he had ever played and that he nearly paralyzed his hands while preparing the piece.
The concerto was premiered on January 23, 1933 in Frankfurt. The Frankfurt Radio Symphony Orchestra was conducted by the Austrian conductor Hans Rosbaud (July 22, 1895 – December 29, 1962) with the composer himself as the soloist.
Bartók himself also played the work at the Proms in London under the English conductor Sir Henry Wood (3 March 1869 – 19 August 1944) as early as January 7, 1936, an initiative of the BBC music producer Edward Clark.
The first performance in the United States was given in Chicago on March 2, 1939, with the American conductor and pianist Storm Bull (October 13, 1913 – July 22, 2007) as soloist and the Chicago Symphony Orchestra conducted by the German composer and conductor Frederick Stock November 11, 1872, Jülich, Rhine Province – October 20, 1942. The French premiere was given in 1945 by the French pianist and composer Yvonne Loriod, who had learnt the piece in only eight days.
The piece is in three movements:
Allegro
Adagio – Presto – Adagio
Allegro molto – Più allegro
Sources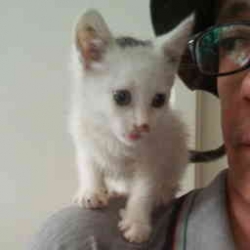 Latest posts by M. Özgür Nevres
(see all)