Accompanied by the Netherlands Bach Society, classical and baroque violinist Shunske Sato performs Johann Sebastian Bach's Violin Concerto in D minor BWV 1052R. Sato also conducts the orchestra. The piece, BWV 1052, is actually a concerto for harpsichord and Baroque string orchestra. But, many scholars suggested that the original melody instrument was the violin, because of the many violinistic figurations in the solo part. The concerto played here is a modern reconstruction of that harpsichord concerto. The piece is such a technical challenge that few soloists were able to tackle it.
Johann Sebastian Bach's Violin Concerto in D minor
As explained above, Johann Sebastian Bach's Harpsichord Concerto in D minor, BWV 1052 has been widely believed to be a transcription of a lost concerto for another instrument.
Beginning with Wilhelm Rust (German musicologist and composer, August 15, 1822 – May 2, 1892) and Philipp Spitta (German music historian, 27 December 1841 – 13 April 1894), many scholars suggested that the original melody instrument was the violin, because of the many violinistic figurations in the solo part-string-crossing, open-string techniques-all highly virtuosic.
There are three movements. With start times in the video:
[0:00] Allegro
[7:21] Adagio
[14:09] Allegro
Modern views on concerto
In the 21st century, however, Bach's scholarship has moved away from any consensus regarding a violin original.
In 2016, for example, two leading Bach scholars, Christoph Wolff and Gregory Butler published independently conducted research that led each to conclude that the original form of BWV 1052 was an organ concerto composed within the first few years of Bach's tenure in Leipzig. (Previous scholarship often held that Bach composed the original in Weimar or Cöthen.)
Both relate the work to performances by Bach of concerted movements for organ and orchestra in Dresden and Leipzig. Wolff also details why the violinistic figuration in the harpsichord part does not demonstrate that it is a transcription from a previous violin part; for one thing, the "extended and extreme passagework" in the solo part "cannot be found in any of Bach's violin concertos"; for another, he points to other relevant Bach keyboard works that "display direct translations of characteristic violin figuration into idiomatic passagework for the keyboard."
Peter Wollny (German musicologist, a Bach scholar who has served the Bach Archive Leipzig) also disagrees with the hypothesis that the works might have originally been a violin concerto.
Shunsuke Sato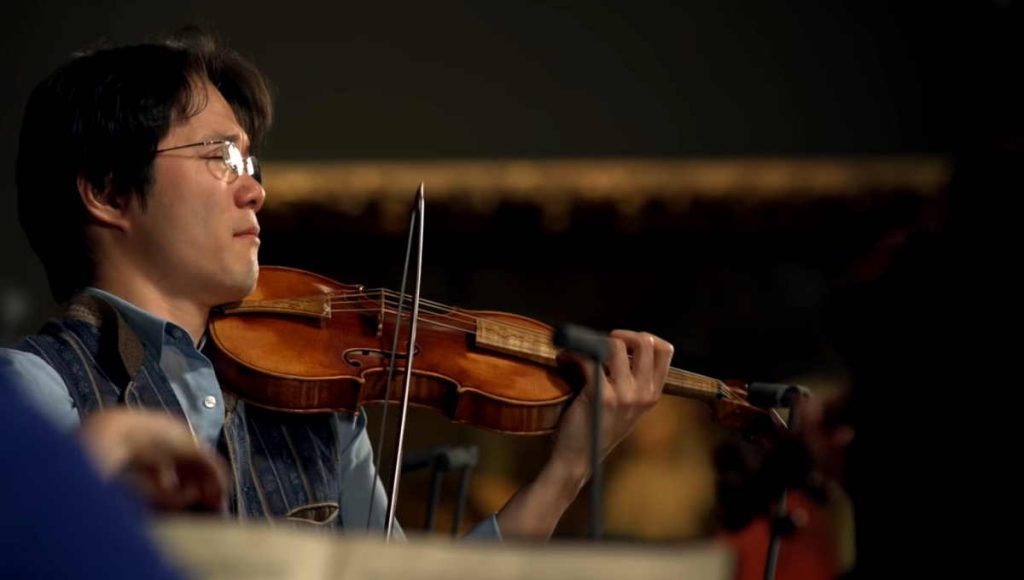 Shunsuke Sato (born 10 June 1984 in Tokyo) is a Japanese-born, classical and baroque violinist. He is the concertmaster and artistic director of the Netherlands Bach Society.
Sato has performed as a soloist with American and European orchestras such as the Deutsche Oper Berlin, Bavarian Radio Philharmonic, Orchestre Philharmonique de Radio France, and National Symphony Orchestra, as well as with orchestras in Japan such as the NHK Philharmonic and Osaka Century Orchestra.
Shunske Sato has recorded violin concertos by Haydn and Mozart with Orchestra Libera Classica under the baton of Hidemi Suzuki, and in 2011 gave the first performance of Paganini's second violin concerto on historical instruments with the Academy of Ancient Music. His discography is extensive and most notably includes works for solo violin by Bach, Telemann, Paganini, and Eugène Ysaÿe.​
In the roles of both soloist and concertmaster, he has worked with numerous conductors, including Ivor Bolton, Richard Egarr, Christopher Hogwood, and Kent Nagano.
In 2010 he was awarded the Second prize and the Audience prize at the 17th International Johann Sebastian Bach Competition in Leipzig. He also won the Young Concert Artists award at the age of 12, the youngest ever to date.
Born in Tokyo, Shunske Sato immigrated to the United States at the age of four. He studied at the Juilliard School in New York, Conservatoire National de Région in Paris and Hochschule für Musik und Theather in Munich. His teachers include Chin Kim, Dorothy DeLay, Masao Kawasaki, Gérard Poulet, Eiichi Chijiiwa, and Mary Utiger.
Sources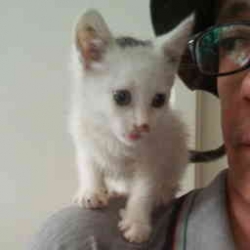 Latest posts by M. Özgür Nevres
(see all)