Alexis Droy performs Johann Sebastian Bach's Toccata and Fugue in D minor, BWV 565 on the organ built by Joseph Merklin (17 February 1819 – 10 July 1905). This performance was recorded on May 10, 2015, at the Moulins Cathedral.
Johann Sebastian Bach's Toccata and Fugue in D minor, BWV 565
Johann Sebastian Bach's Toccata and Fugue in D minor, BWV 565, is a renowned and iconic piece in the Baroque music repertoire, most famous for its striking opening motif and its overall dramatic and virtuosic character. This piece is often associated with the organ and has become a fundamental part of the instrument's repertoire, showcasing its extensive capabilities.
It is believed to have been composed in the early 1700s, though the exact date remains uncertain. Some musicologists have even debated its authorship, suggesting that it might not have been written by Bach due to stylistic differences from his other works. The first publication of this piece was in 1833, well after Bach's death.
The Toccata and Fugue in D minor opens with the toccata section, which is free-form and rhapsodic, characterized by rapid runs and arpeggios, dramatic pauses, and bold, resonant chords. This leads into the fugue, a more structured form based on a single theme that is introduced and then developed through various contrapuntal techniques. The fugue in this piece is particularly notable for its complexity and the skillful way Bach weaves the subject through different musical lines.
One of the most distinctive features of the piece is its iconic opening, which has become synonymous with the grandeur and power of the organ. The technical demands of the piece are high, making it a favorite among skilled organists. Over time, the Toccata and Fugue in D minor has transcended its origins in the Baroque church setting and has become emblematic of the organ's capabilities, often used in popular culture, especially in horror films and other contexts that require a sense of drama or foreboding.
Despite its popularity and acclaim, the piece is not without controversies, particularly regarding its authenticity. Some argue that it might have been composed by someone other than Bach, pointing to atypical stylistic elements for both Bach and the period it was supposedly written.
When listening to the Toccata and Fugue in D minor, one can expect to experience a journey through contrasting moods and textures. The dramatic, almost improvisational feel of the toccata gives way to the intricate, tightly woven structure of the fugue, showcasing the organ's range from thunderous power to delicate intricacy.
Bach's Toccata and Fugue in D minor, BWV 565, remains a monumental work in the organ repertoire, celebrated for its technical brilliance and emotional impact. Regardless of the debates surrounding its authorship, it stands as a testament to the enduring power of Baroque music and its ability to captivate audiences centuries after its creation.
Alexis Droy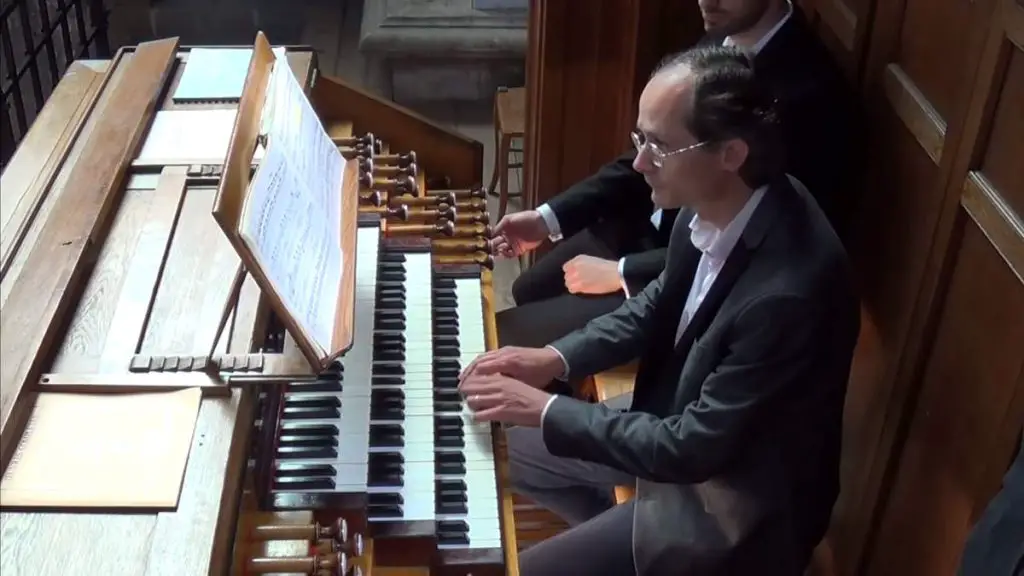 Alexis Droy was born in 1973 and started his musical education at Nice Conservatoire with the study of the piano. He then joined René Saorgin's organ class and won the first prize in 1993. That same year, his training in composition with Jean-Louis Luzignant was also crowned with a first prize.
In 1994, after perfecting his skills for a year with Francis Chapelet, he won the Medal of Honour of the City of Bordeaux. Finally, he joined the Toulouse Conservatoire to study with Michel Bouvard and Jan-Wilhem Jansen. A unanimous jury awarded him a Gold Medal (1995) and the Prix de Perfectionnement for Organ (1997).
He performs in various ensembles: orchestras (Orchestre National du Capitole de Toulouse, Orchestre d'Auvergne), piano and voice, flute and organ, choir and organ…and takes part in several festivals as a soloist.
He served as the second organist on the Cavaillé-Coll organ of the Basilica of Saint-Sernin in Toulouse from 1997 to 2001 and is now the main organist on the Joseph Merklin organ of Moulins Cathedral, an instrument of great refinement and rare authenticity. He has recently recorded an album featuring Mendelssohn and Vierne which will be released in May 2018.
Alexis Droy is a qualified teacher (CAPES, Diplôme d'État): he teaches music theory, composition, and the organ at the Academy of Music in Moulins.
He is frequently asked to compose and arrange music for various music groups and ensembles: symphony orchestras, wind bands, big bands, women's choirs, brass instruments, and organ.
Sources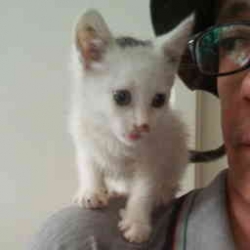 Latest posts by M. Özgür Nevres
(see all)