German baroque music ensemble Hofkapelle München performs Johann Sebastian Bach's Brandenburg Concerto No. 4 in G Major, BWV 1049. 1st violin and conductor: Rudiger Lotter. Recorded on March 27, 2016, at Het Zondagochtend Concert in the Royal Concertgebouw concert hall, Amsterdam.

This concerto's title on autograph score is "Concerto 4ta à Violino Principale, due Fiauti d'Echo, due Violini, una Viola è Violone in Ripieno, Violoncello è Continuo." It is scored for two violins, viola, cello, violone and basso continuo.
Movements:
Allegro
Andante
Presto
Concertino: violin and two recorders (described in the original score as "flauti d'echo").
The violin part in this concerto is extremely virtuosic in the first and third movements. In the second movement, the violin provides a bass when the concertino group plays unaccompanied.
It has been debated what instrument Bach had in mind for the "flauti d'echo" parts. Nowadays these are usually played on recorders, although traverse flutes are sometimes used instead: it is also theorized Bach's original intent may have been the flageolet.
Bach adapted the 4th Brandenburg concerto as a harpsichord concerto, BWV 1057.
Hofkapelle München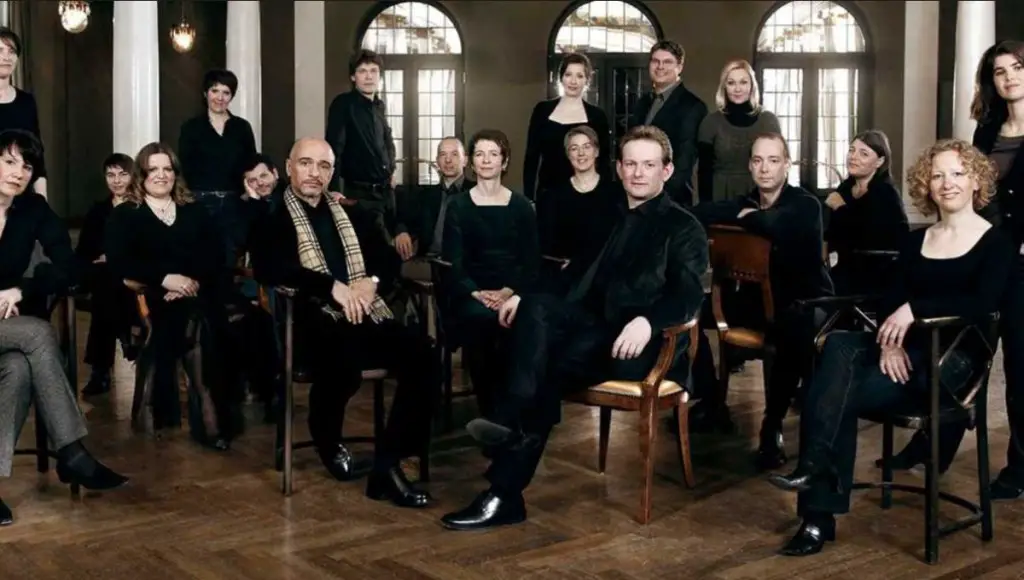 The Hofkapelle München is seen today as the leading ensemble for historic performing practice in the south of Germany. Since its re-formation in 2009 under the artistic direction of the renowned Baroque violinist and conductor Rüdiger Lotter the Hofkapelle München acquired an excellent reputation. Thus the Süddeutsche Zeitung wrote in 2013: "One is inclined to place Lotter and his Hofkapelle München among the very best ensembles specializing in Early Music, but the Hofkapelle would stand out clearly with its magnificent concentration and the literally addictive pleasure they take in playing."
Among the artists who make guest appearances with the Hofkapelle München are Reinhard Goebel, Alessandro de Marchi, Dorothee Oberlinger, Hille Perl, Christiane Karg and Lawrence Zazzo. The orchestra also works together with choirs as the Tölzer Knabenchor and the Bavarian Radio Choir.
One of their musical focus is based on Bavarian's rich musical past. Until 2013 the Hofkapelle also regularly cooperated with the August Everding Bavarian Theatre Academy in selecting repertoire and doing productions of 17th and 18th century opera. One highlight of the cooperation was the 2011 production of Johann Adolph Hasse's opera "Didone abbandonata", under the baton of Michael Hofstetter. The ensemble's 2013 opera production, "Adelasia ed Aleramo" by Simon Mayr conducted by Andreas Spering, was likewise a great success. "The Hofkapelle München performs the opera on original instruments at a fabulously high level" – thus the reviewer of "Der Donaukurier".
In 2012, together with the countertenor Valer Sabadus, the orchestra was awarded the German Record Critics' Prize for their CD "Hasse reloaded". The next very successful recording were the "Six Brandenburg concerts" of Bach in 2013. In 2014 the Hofkapelle München recorded together with Valer Sabadus his new solo CD "Le belle immagini" under the baton of Alessandro de Marchi. This CD was awarded the Echo Klassik 2015.
Sources