You are in a classical music concert, listening to a concerto or a symphony. When a movement ends, the orchestra makes a small pause and bingo! you hear somebody clapping their hands – in a fracture of a second, they realize their mistakes, but it is too late. Everybody in the hall including musicians did hear them.
Now many disapproving and even mocking looks turn to these unfortunate women and men. The Classical Host/Producer at Colorado Public Radio and the former member of the Maryland Symphony Orchestra, Jean Inaba explains the situation in her beautifully written article: "If looks could kill, there'd have been a line of body bags carried out the concert hall doors."
According to Inaba, in the era of Mozart, Brahms, Beethoven, Grieg … , the audiences spontaneously clapping and applauding during the performances. In between the movements, and even while the orchestra still playing: whenever they hear something they really like. Some composers were including special sections in their works to incite audience response: if they didn't applaud in these sections, the composer would be upset.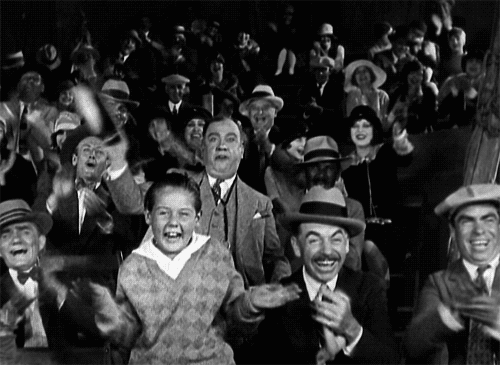 When did the things change? According to the article, "Schumann and Mendelssohn tacitly addressed the applause issue by writing certain major works without movement breaks." But it probably started with the German composer Richard Wagner (22 May 1813 – 13 February 1883): "…the audience raised such a ruckus after one of the acts that the composer spoke to them directly. He thanked them for their appreciation but mentioned the agreement he'd made with the cast — 'in order not to impinge on the impression, not to take a bow, so that there would be no curtain calls.'"
And at the beginning of the twentieth century, "a segment of the public had embraced the concert hall as a hallowed space."
The British conductor of Polish and Irish descent, Leopold Stokowski (18 April 1882 – 13 September 1977) went so far as to propose audiences stop applauding altogether. But other opinions existed: Russian-born American conductor Ossip Gabrilowitsch praised the southern Europeans who "shout when they are pleased; and when they are not, they hiss and throw potatoes." And the French (later American) conductor Pierre Monteux (4 April 1875 – 1 July 1964) once said that "I do have one big complaint about audiences in all countries, and that is their artificial restraint from applause between movements or a concerto or symphony. … It certainly does not fit in with the composers' intentions."
Today, in general, the audience does not applause during the music- or in between the movements. But according to Inaba, the debate still continues: Chicago Symphony Orchestra bassoonist William Buchman asserted in 2012 that absolute quiet is as important to a work as the notes themselves: "The silence is as profound as some of the music, and when that silence is not allowed its space, you lose a lot of the emotional impact that the silence can otherwise generate."
Inaba disagrees: since she is a longtime orchestra player, she understands and appreciates complaints that it (the applause of the audience) can be disruptive. But she also knows making music is about communication. She wrote: "I really love how Brooklyn Philharmonic CEO Richard Dare says it: 'Perhaps it's time to … simply allow ourselves to react to classical music with our hearts just as we do when we meet other forms of art. Classical music belongs to the audience — to its listeners, not the critics, to the citizens, not the snobs.'"
Sources
The clapping question: Should classical audiences applaud between movements? by Jean Inaba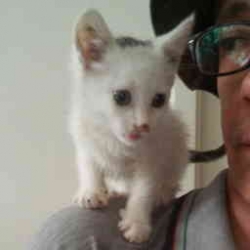 Latest posts by M. Özgür Nevres
(see all)