Early music ensemble "Voices of Music" plays English composer Anthony Holborne's (c. 1545 – 29 November 1602) "The Fairie Round". Performed on original instruments, from Holborne's collection published in London in 1599. HD Video from the Voices of Music "Great Poets" concert, January 2015.

Anthony Holborne was a composer of English consort music during the reign of Queen Elizabeth I (7 September 1533 – 24 March 1603). He was held in the highest regard as a composer by contemporaries.
We know almost nothing of the life of Anthony Holborne: the first documented date is 1562 when we now know he entered Cambridge University. In 1565 he was apparently admitted to Inner Temple Court (London). On June 14, 1584, he married Elisabeth Marten in St Margaret's Church Westminster (today the parish church of the House of Commons). From some time in the 1590s through 1602 he was in service to Sir Robert Cecil "Baron Cecil." In 1597 his earliest known work, the Cittarn Schoole,was published in London; it contains 58 of his own compositions, and is considered to be one of the most important sources of music for cittern. Two years later, in 1599, he published a collection of consort music,Pavans, Galliards, Almains, and other short Aeirs both grave, and light, in five parts, for Viols, Violins or other Musicall Winde Instruments,consisting of 65 different compositions.
The Fairie Round was selected for inclusion on the Voyager Golden Record, which was launched into space in 1977. The 1977 version is unusual in that unlike the other early music selections on the Golden Record, it was performed on original instruments by David Munrow, one of the pioneers of the Early Music revival. Our version is based on Holborne's original print of 1599. This lively dance is scored in five parts, and Holborne's title reads "Pavans, Galliards, Almains, and other short Aeirs both grave and light, in five parts, for Viols, Violins, and other Musical Wind Instruments." These instruments would have been used in matched consorts, or mixed together in "broken" consorts, as it is performed here. For this performance, the ensemble used smaller, early style bows and the violins are held "off the chin."
Voices of Music
The Musicians (left to right)
Hanneke van Proosdij, recorder
Carla Moore, baroque violin
Gabrielle Wunsch, baroque violin
Lisa Grodin, baroque viola
Elisabeth Reed, viola da gamba
David Tayler, archlute
Sources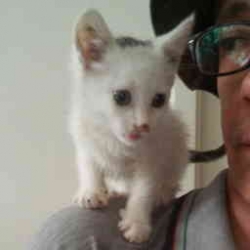 Latest posts by M. Özgür Nevres
(see all)