"Baba Yetu" is the hit theme to Civilization IV PC game, composed by Christopher Tin and featured on the Grammy-winning album 'Calling All Dawns'. It is the first video game piece to ever win a Grammy award, for "Best Instrumental Arrangement Accompanying Vocalist(s)". It is originally performed by the Grammy-winning Soweto Gospel Choir with the Royal Philharmonic Orchestra (you can also watch the original video below the page).
Baba Yetu
Baba Yetu was composed in 2005 when video game designer Soren Johnson, Tin's former roommate at Stanford, asked him to compose the theme song for Civilization IV and was sung by Ron Ragin and the Stanford Talisman. For its re-release in Tin's debut album Calling All Dawns, it was sung by Ron Ragin and the Soweto Gospel Choir.
On December 5, 2010, it was reported that "Baba Yetu" was nominated for the 53rd Annual Grammy Awards in the 'Best Instrumental Arrangement Accompanying Vocalist(s)' category, making it the first video game theme nominated for a Grammy Award.
On February 13, 2011, it was announced as the winner of its category, making it the first piece of music composed for a video game to win a Grammy Award. At the 10th Annual Independent Music Awards, "Baba Yetu" was the winner in the 'Song Used in Film/TV/Multimedia' and 'World Beat Song' categories, and at the 2006 Game Audio Network Guild (GANG) Awards in 2006 it won Tin two awards.
Angel City Chorale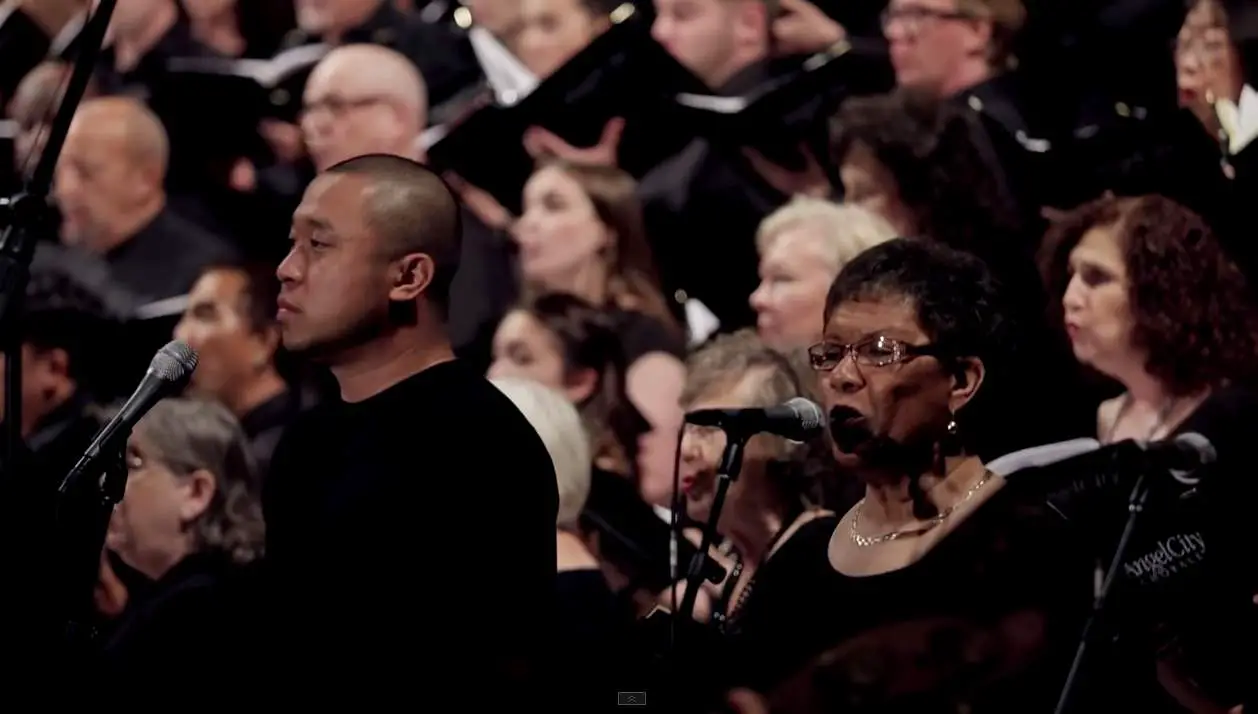 Angel City Chorale, conducted by Founder/Artistic Director Sue Fink, is a multi-talented, multi-cultural group of 160 singers that truly reflects the spirit of Los Angeles, the city it calls home. Recognized for its signature blend of musical styles and commitment to the community, Angel City Chorale strives to give back to the LA community through the gift of song, donations, and volunteerism.
Offering a diverse selection of musical material including Classical, Jazz, Folk music, Gospel, and Pop, ACC performs two concerts seasonally, spring and winter, at the historic Wilshire United Methodist Church.
Angel City Chorale donates a significant share of the net proceeds of its most recent CD, "The Road Home," to Ocean Park Community Center (OPCC), an organization serving homeless individuals, battered women and their children, and people living with mental illness. In 2009 ACC partnered with the Los Angeles Regional Food Bank to provide both food and a portion of the proceeds from the Spring 2009 concert.
The original "Baba Yetu" video from the Civilization IV game:
Baba Yetu Lyrics
The lyrics of "Baba Yetu" are a Swahili language-translation of the Lord's Prayer.
Swahili
Baba yetu, yetu uliye
Mbinguni yetu, yetu amina!
Baba yetu yetu uliye
M jina lako e litukuzwe.
Utupe leo chakula chetu
Tunachohitaji, utusamehe
Makosa yetu, hey!
Kama nasi tunavyowasamehe
Waliotukosea usitutie
Katika majaribu, lakini
Utuokoe, na yule, muovu e milele!
Ufalme wako ufike utakalo
Lifanyike duniani kama mbinguni.
(Amina)
English translation
Our Father, who art
in Heaven. Amen!
Our Father,
Hallowed be thy name.
Give us this day our daily bread,
Forgive us of
our trespasses,
As we forgive others
Who trespass against us
Lead us not into temptation, but
deliver us from the evil one forever.
Thy kingdom come, thy will be done
On Earth as it is in Heaven.
(Amen)
Sources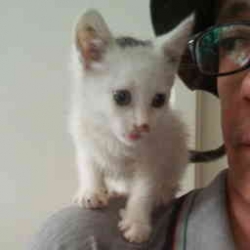 Latest posts by M. Özgür Nevres
(see all)