Italian early music ensemble Il Giardino Armonico (the Harmonious Garden) performs Antonio Vivaldi's La tempesta di mare ("The Storm at Sea"), a flute concerto in F Major (RV 433; P. 261), the first of Six Flute Concertos, Op. 10, published in the late 1720s. From the 25th anniversary of the ensemble in the summer of 2010 at the Residence Wurzburg. Conductor and recorder: Giovanni Antonini.
Giving a musical impression of a storm was a popular theme in baroque music. For instance operas like Marin Marais' Alcyone contained famous storm scenes. Telemann wrote a secular cantata La Tempesta (The Storm), TWV 20:42, after an Italian libretto by Metastasio. Vivaldi wrote several tempesta di mare concertos. Two variants of RV 433, RV 98 and RV 570, are in the chamber concerto and concerto grosso format respectively.
RV 98 is scored for flute, oboe, violin, bassoon, and continuo, from which Vivaldi created the RV 570 concerto grosso by adding orchestral violins to reinforce the solo oboe and violin, and a viola part doubling the bass at the upper octave. An unrelated tempesta di mare concerto, a violin concerto in E♭ major, RV 253, is included as No. 5 in Vivaldi's Op. 8 Il cimento dell'armonia e dell'inventione. The Four Seasons, the first four concertos of that collection, also include a few musical depictions of stormy weather.
There are three movements:
Allegro
Largo
Presto
Sources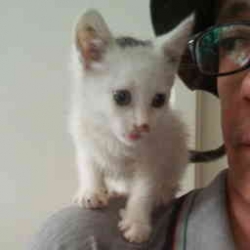 Latest posts by M. Özgür Nevres
(see all)