Italian violinist and conductor Enrico Onofri and the European Union Baroque Orchestra (EUBO) perform Antonio Vivaldi's Concerto in D minor, RV 565. The piece is actually Concerto No. 11 from L'estro Armonico (the harmonic inspiration), Antonio Vivaldi's Op. 3, is a set of 12 concertos for stringed instruments. The concerti were first published in Amsterdam in 1711. Recorded in 2011 in Modena. Director & violin: Enrico Onofri, Concertmaster: Johannes Pramsohler.
Movements:
Allegro – Adagio e spiccato – Allegro
Largo e spiccato (aka Siciliano)
Allegro
European Union Baroque Orchestra
Founded in 1985 as a major initiative of European Music Year to celebrate the 300th anniversaries of three great baroque musicians, Johann Sebastian Bach, Domenico Scarlatti, and George Frideric Handel, the European Union Baroque Orchestra (EUBO) is a training initiative that allows young performers of baroque music from all over the European Union to gain orchestral experience as part of their career development, to bridge the gap between conservatoire study and a professional career.
The orchestra performs at many of Europe's finest music festivals and concert halls. The success of the project, under the direction of the world's most eminent baroque musicians, can be measured in the number of ex-EUBO members who now play in Europe's leading baroque orchestras.
Sources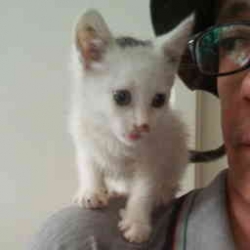 Latest posts by M. Özgür Nevres
(see all)