Classical violinist Maxim Vengerov and his daughter Lisa Vengerova perform the second movement, "Adagio" from the Baroque composer Alessandro Marcello's Oboe Concerto in D minor, S D935. Recorded in April 2020 during the Covid19 lockdowns.
Alessandro Marcello's Oboe Concerto
Alessandro Marcello's Oboe Concerto in D minor is a well-known piece of Baroque music that was composed for the oboe and string orchestra. It is a beautiful and expressive work that is popular with both performers and audiences.
The concerto is divided into three movements: the first is a lively and energetic Allegro, the second is a slow and lyrical Adagio, and the third is a lively and rhythmic Allegro. The oboe is the featured solo instrument throughout the piece, and the string orchestra provides a rich and supportive accompaniment.
The Oboe Concerto is widely considered to be one of Marcello's most famous works and is a staple of the oboe repertoire. It is often used as an audition piece for oboists and has been recorded by many prominent musicians and ensembles.
It is worth noting that, like many Baroque concertos, the Oboe Concerto has a soloist-orchestra dialogue style, where the oboe alternates between solo passages and tutti sections where it blends in with the string orchestra. This style allows the soloist to showcase their technical and expressive abilities while also demonstrating their ability to work with the ensemble.
It is often performed and enjoyed as a solo instrumental work and has also been arranged for a variety of other instruments and ensembles.
The piece is characterized by its slow, mournful melody, which is played by the oboe and accompanied by the strings and basso continuo. It is a beautiful and expressive work that has become a popular and enduring piece of classical music.
Interestingly, the work was originally attributed to Johann Sebastian Bach, but later research revealed that it was actually composed by Alessandro Marcello (1673-1747), an Italian nobleman, and composer who lived in Venice in the early 18th century.
Sources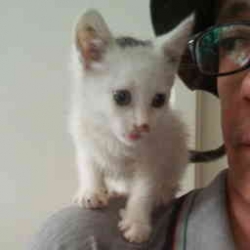 Latest posts by M. Özgür Nevres
(see all)