Accompanied by the Radio Filharmonisch Orkest, the Dutch violinist Liza Ferschtman performs the popular Ralph Vaughn Williams masterpiece "The Lark Ascending". Conductor: Stanislav Kochanovsky. Recorded at the Concertgebouw (Het Concertgebouw) in Amsterdam on February 26, 2023.
Vaughan Williams' "The Lark Ascending"
"The Lark Ascending" is a piece of classical music composed by the English composer Ralph Vaughan Williams (12 October 1872 – 26 August 1958). It was written in 1914 for solo violin and orchestra but wasn't performed until 1920.
Vaughan Williams wrote the piece for the English violinist Marie Hall (8 April 1884 – 11 November 1956), with whom he consulted on the solo part. After a thorough revision in 1920, she first played it in a violin-piano arrangement in Shirehampton Public Hall in December 1920. The first performance of the orchestral version was in London, at a Queen's Hall concert in June 1921, during the second Congress of the British Music Society.
Today, the piece is widely considered to be one of the most beautiful and evocative pieces of English music ever written.
The title of the piece comes from a poem by George Meredith (1828-1909), which describes a lark soaring into the sky. The music is intended to evoke the feeling of the bird's flight, as well as the beauty and tranquility of the English countryside.
The piece begins with a serene and pastoral introduction that sets the scene for the bird's ascent. The solo violin enters and plays a beautiful, soaring melody that gradually builds in intensity and complexity as the bird climbs higher and higher into the sky. The music is filled with lush harmonies and gentle, sweeping phrases that convey a sense of peace and tranquility.
As the piece reaches its climax, the violin reaches its highest notes, evoking the lark's ascent to its greatest height. The music then gradually subsides, as if the bird is slowly descending back to earth, and the piece ends with a peaceful, contemplative coda.
"The Lark Ascending" is often performed as a standalone concert piece, but it has also been used in films, television, and other media. It remains one of the most beloved and enduring works of British classical music and is a testament to Vaughan Williams' skill as a composer and his ability to capture the essence of nature in music.
At the head of the score, Vaughan Williams wrote out twelve lines from Meredith's 122-line poem:
He rises and begins to round,
He drops the silver chain of sound,
Of many links without a break,
In chirrup, whistle, slur and shake.
For singing till his heaven fills,
'Tis love of earth that he instils,
And ever winging up and up,
Our valley is his golden cup
And he the wine which overflows
to lift us with him as he goes.
Till lost on his aerial rings
In light, and then the fancy sings.
Sources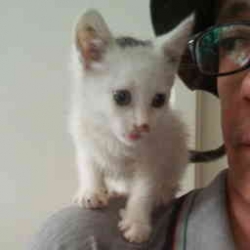 Latest posts by M. Özgür Nevres
(see all)