Perhaps the best-known triumphal march: from the second act of Giuseppe Verdi's 1871 grand opera, Aïda (sometimes spelled Aïda). This great opera was commissioned by and first performed at Cairo's Khedivial Opera House (which was built on the orders of the Khedive Ismail to celebrate the opening of the Suez Canal) on 24 December 1871; Giovanni Bottesini conducted after Verdi himself withdrew.
The Triumfmarch (triumphal march) is in the second act, where Radamès, Captain of the Guard leads the Egyptian army on its return following their victory over the Ethiopians.
Zeffirelli's Production (2006)
The amazing version of the Triumphal March below is a 2006 La Scala production by Franco Zeffirelli. The main male dancer is the noted Roberto Bolle. The Lithuanian opera singer who has sung leading mezzo-soprano and soprano roles, Violeta Urmana sang the title role. Ricardo Chailly was the conductor.
La Repubblica declared Riccardo Chailly's conducting of Verdi's great Egyptian opera "a colossal triumph" and dubbed the 83-year-old director "King Zeffirelli". The Lithuanian mezzo-soprano Violeta Urmana in the title role and the tenor Roberto Alagna as Radames headed a cast that mustered 310 people for the Triumphal March.
Zeffirelli's glittering production of Verdi's Aïda was clapped and cheered for 13 minutes after the curtain came down. Roses rained onto the stage. Headlines in yesterday's press proclaimed it one of the best-received productions at the Milan opera house in recent years.
Metropolitan Opera House, 1989
The video below was recorded at the Metropolitan Opera House, in 1989.
Verdi's Aïda: Full version [starring Luciano Pavarotti]
Here is the full version of Giuseppe Verdi's Aïda at the San Francisco Opera (starring Luciano Pavarotti) below. A magnificent spectacle of stars, scenery, and choreography, this version of Verdi's Aïda is remastered from Sam Wanamaker's landmark production. It features monumental performances by Luciano Pavarotti as Radames and Margaret Price in the title role.
The tensions which arise from Radames' love for Aïda, a slave who is the daughter of the Ethiopian chieftain, Amonasro, and the jealousy this provokes in the daughter in Amneris, daughter of the Egyptian king, are portrayed in some of Verdi's most famous music.
Highlights
0:57 Preludio
Act I
7:02 "Se quel guerrier io fossi!"
7:59 "Celeste Aida"
24:27 "Ritorna vincitor!"
27:38 "I sacri nomi di padre"
Act II
58:30 "Gloria all'Egitto, ad Iside"
1:02:07 Marcia trionfale (orchestra)
1:03:45 Ballabile (orchestra)
1:08:12 "Vieni, o guerriero vindice"
Act III
1:32:26 "Qui Radamès verrà!"
1:34:07 "O patria mia"
1:48:23 "Pur ti riveggo…Là tra le foreste vergini"
1:57:53 "Ma dimmi; per qual via"
Act IV
2:03:26 "L'aborita rivale a me sfuggia"
2:06:45 "Già i sacerdoti adunansi…Ah! tu dei vivere!"
2:26:21″La fatal pietra sovra me si chiuse"
2:35:06 "O terra addio"
Verdi – Triumphal March Lyrics
La marcia trionfale
POPOLO
Gloria all'Egitto e ad Iside
Che il sacro suol protegge;
Al Re che il Delta regge
Inni festosi alziam!
Vieni, o guerriero vindice,
Vieni a gioir con noi;
Sul passo degli eroi
I lauri e i fior versiam!
DONNE
S'intrecci il loto al lauro
Sul crin dei vincitori
Nembo gentil di fiori
Stenda sull'armi un vel.
Danziam, fanciulle egizie,
Le mistiche carole,
Come d'intorno al sole
Danzano gli astri in ciel!
SACERDOTESSE
Della vittoria gli arbitri
Supremi il guardo ergete;
Grazie agli Dei rendete
Nel fortunato dì.
The Triumphal March
PEOPLE
Glory to Isis and the land
By her firm arm protected!
To Egypt's King elected,
Raise we our festive songs!
Hither advance, oh glorious band,
Mingle your joy with ours,
Green bays and fragrant flowers
Scatter their path along.
WOMEN
The laurel with the lotus bound
The victors' brows enwreathing,
Let flowers, sweet perfume breathing,
Veil their grim arms from sight.
Dance, sons of Egypt, circling round,
And sing your mystic praises,
As round the sun in mazes
Dance the bright stars of night.
PRIESTS
Unto the powers war's issue dread
Deciding, our glances raise us
Thank we our gods, and praise we
On this triumphant day.
Sources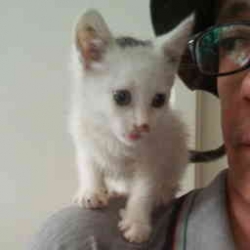 Latest posts by M. Özgür Nevres
(see all)