The most celebrated operatic singing trio of the late 1990s and early 2000s, the Three Tenors (Luciano Pavarotti, José Carreras, and Plácido Domingo) perform "A Tribute to Hollywood" at their legendary concert at the Los Angeles Dodger Stadium in July 1994. With the L.A. Philharmonic and the L.A. Music Center Opera Chorus conducted by Zubin Mehta, the Three Tenors sing My Way, Moon River, Because, and Singin' in the Rain.
The Three Tenors' "A Tribute to Hollywood" Song list
1. My Way
My Way, a timeless classic that still resonates with many, is a song that gained widespread popularity in 1969 when it was immortalized by the iconic American singer, Frank Sinatra. However, the melody that millions around the world have come to associate with Sinatra actually originates from the French song "Comme d'habitude." Composed by Jacques Revaux, with lyrics by Gilles Thibaut and Claude François, "Comme d'habitude" made its first appearance in 1967, performed by none other than Claude François himself.
When it came to giving this French tune an English voice, the task fell to renowned Canadian singer-songwriter, Paul Anka. Interestingly, Anka's English lyrics bear no relation to the original French song, presenting a wholly unique narrative that reflects a man's retrospective on his life.
The magic of 'My Way' transcends Sinatra; the song has been a hit for a diverse array of performers, including the likes of the 'King of Rock and Roll,' Elvis Presley, and punk rock icon, Sid Vicious. Each artist brought their unique interpretation and persona to the song, broadening its appeal and reach across various musical genres.
Sinatra's rendition of 'My Way,' in particular, held a commanding presence in the UK music scene. It enjoyed a remarkable stint of 75 weeks in the UK Top 40 charts, reinforcing Sinatra's standing as a titan of popular music and further cementing the enduring allure of this distinctive song.
My Way Lyrics
And now the end is here
And so I face that final curtain
My friend I'll make it clear
I'll state my case, of which I'm certain
I've lived a life that's full
I traveled each and every highway
And more, much more
I did it, I did it my way
Regrets, I've had a few
But then again too few to mention
I did what I had to do
I saw it through without exemption
I planned each charted course
Each careful step along the byway
And more, much, much more
I did it, I did it my way
Yes, there were times I'm sure you knew
When I bit off more than I could chew
But through it all, when there was doubt
I ate it up and spit it out
I faced it all and I stood tall and did it my way
For what is a man, what has he got?
If not himself then he has naught
Not to say the things that he truly feels
And not the words of someone who kneels
Let the record shows I took all the blows and did it my way
2. Moon River
"Moon River", a mesmerizing melody that weaves an enchanting web of nostalgia and longing, is a song that owes its genesis to the creative collaboration of Henry Mancini and Johnny Mercer. The stirring composition of Mancini, coupled with the evocative lyrics penned by Mercer, resulted in a piece that has echoed across time and cultures.
Audrey Hepburn, a renowned actress and style icon, was the first to breathe life into this song. Her tender performance in the 1961 classic film 'Breakfast at Tiffany's', where she sang "Moon River" while sitting in her apartment window, has become an indelible cinematic moment. The poignant scene and the simple yet beautiful melody struck a chord with audiences and critics alike, leading to the song winning an Academy Award for Best Original Song. This recognition underscored the song's significant contribution to the film's overall artistic impact.
The accolades didn't stop at the Oscars. The following year, "Moon River" continued its triumphant journey by securing twin wins at the Grammy Awards. It won Record of the Year, honoring the quality of the recording, and Song of the Year, a testament to the brilliance of the songwriting itself. The double victory at the 1962 Grammy Awards further highlighted the critical acclaim and popularity this song had garnered.
"Moon River" continues to be a beloved classic, its universal themes of yearning and dreaming resonating deeply with people all over the world. Its timeless appeal underscores the brilliance of its creators and the enduring impact of their musical contribution.
Moon River lyrics
Moon River, wider than a mile
I'm crossing you in style someday
Oh, dream maker, you heartbreaker
Wherever you're goin', I'm goin' your way
Two drifters, off to see the world
There's such a lot of world to see
We're after the same rainbow's end
Waitin' 'round the bend
My huckleberry friend
Moon River and me
3. Because
"Because", an evocative song that has echoed through the years, stands as a testament to the collaborative genius of French composer Guy d'Hardelot (August 1858 – 7 January 1936) and British lyricist Edward Teschemacher (5 February 1876-15 May 1940). This enchanting piece, originally published in 1902, blends d'Hardelot's delicate melody with Teschemacher's expressive English lyrics, creating a timeless musical gem.
D'Hardelot, who was also known as Helen Rhodes, was one of the foremost female composers of her time, renowned for her emotive compositions. In "Because", her music brings forth a deeply moving tune, one that lingers long after the last note has been played.
Complementing d'Hardelot's composition, Edward Teschemacher's English lyrics elevate the song to a new height. His words, so intricately woven, capture a deep sense of longing and love. It's his lyrical prowess that provides "Because" with a narrative, an emotional journey that the listener embarks on.
This early 20th-century song, though written in a bygone era, has managed to retain its allure over the decades. Its enduring appeal is a testament to the universal resonance of its theme and the exceptional craft of its creators. Its place in the annals of music history is well-deserved, a beautiful relic of the past that continues to touch the hearts of contemporary audiences.
Because lyrics
Because you come to me,
with naught save love,
and hold my hand and lift mine eyes above,
a wider world of hope and joy I see,
because you come to me!
Because you speak to me in accent sweet,
I find the roses waking 'round my feet,
and I am led through tears and joy to thee,
because you speak to me!
Because God made thee mine, § I'll cherish thee,
through light and darkness through all time to be,
and pray His love may make our love divine,
because God made thee mine!
4. Singin' in the Rain (song)
"Singin' in the Rain" is a classic song that became particularly famous from the 1952 movie of the same name, but its origins actually date back to 1929. The song was written by Arthur Freed (September 9, 1894 – April 12, 1973), a Hollywood lyricist and producer, and Nacio Herb Brown (February 22, 1896 – September 28, 1964), a composer who collaborated frequently with Freed. Their song was first performed in the Hollywood Music Box Revue, a popular theatrical production of the time.
However, it was Gene Kelly's iconic performance in the 1952 film "Singin' in the Rain" that truly catapulted this song into the annals of legendary music and film moments. The film, co-directed by Kelly and Stanley Donen, is often regarded as one of the best musicals ever made. Kelly's scene, where he is twirling an umbrella, splashing through puddles, and, of course, singing in the rain, has been etched into the collective consciousness of cinema lovers worldwide.
The song itself, with its cheerful tune and optimistic lyrics, has a timeless quality that has helped it endure and remain popular even many decades after its initial release. Its simple, joyous celebration of life, love, and happiness, encapsulated in the act of singing and dancing in the rain, has made it a universal symbol of joy and resilience.
Since its notable use in the 1952 film, "Singin' in the Rain" has been covered by numerous artists and used in various films, advertisements, and TV shows, underscoring its ongoing cultural significance. Its blend of melodic charm, lyrical positivity, and nostalgic feel has ensured that "Singin' in the Rain" remains an enduring classic in the world of music and film.
Singin' in the Rain lyrics
I'm singing in the rain
Just singing in the rain
What a glorious feelin'
I'm happy again
I'm laughing at clouds
So dark up above
The sun's in my heart
And I'm ready for love
Let the stormy clouds chase
Everyone from the place
Come on with the rain
I've a smile on my face
I walk down the lane
With a happy refrain
Just singin',
Singin' in the rain
Sources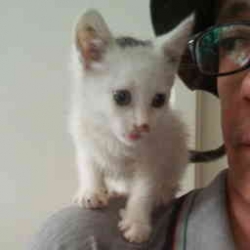 Latest posts by M. Özgür Nevres
(see all)