Accompanied by the Deutsche Radio Philharmonie, Janine Jansen performs Pyotr Ilyich Tchaikovsky's Violin Concerto in D major, Op. 35. Conductor: Christoph Poppen.
Tchaikovsky's Violin Concerto in D major, Op. 35
Written in 1878, Tchaikovsky's Violin Concerto in D major, Op. 35 is one of the best-known violin concertos and is considered one of the most technically difficult works for the violin.
It is scored for two flutes, two oboes, two clarinets in A and B-flat, two bassoons, four horns in F, two trumpets in D, timpani, and strings. The first performance of the concerto was scheduled for 10/22 March 1879 at a concert of the Russian Musical Society in Saint Petersburg, to be performed by Leopold Auer, the Hungarian violinist, teacher, and composer (b. 7 June 1845 in Veszprém, Austria-Hungary; d. 15 July 1930 in Loschwitz, Germany).
The piece is in three movements (there is no break or pause between the second and third movements). With start times in the video:
[00:00] Allegro moderato (D major)
[18:10] Canzonetta: Andante (G minor)
[24:14] Finale: Allegro vivacissimo (D major)
The story of Tchaikovsky's Violin Concerto
Early in 1878, Tchaikovsky was staying at Clarens as a guest, with his former student, the violinist Iosif Kotek. Together with Kotek, he played through a large selection from the violin repertoire, and in particular the French composer Lalo's Symphonie Espagnole which seems inspired him to write a violin concerto.
On 5/17 March Tchaikovsky wrote to Nadezhda von Meck: "This evening I was seized… quite unexpectedly with a burning inspiration…". He set aside his Grand Sonata, on which he had been working at the time, and began composition of the Violin Concerto. In a letter to Nadezhda von Meck on 7/19 March, Tchaikovsky noted that for the first time in his life he had begun a new composition before completing the previous one.
"On this occasion, I could not overcome my desire to make rough sketches for a concerto, and afterward became so carried away that I abandoned work on the sonata".
In all his letters from this period, the composer remarks that he is carried away with work on the concerto, which, notwithstanding its novelty of form, came very easily to him. On 10/22 March, i.e. after five days, Tchaikovsky finished the first movement of the violin concerto; on 11/23 March he began the second movement (Andante), and on 14/26 March he told Nadezhda von Meck that he had "reached the finale" and the concerto would soon be ready.
On 16/28 March 1878, Tchaikovsky wrote: "Today I finished the concerto. It still has to be copied out and played through a few times… and then orchestrated. I shall start the copying out and add the finishing touches". The following day he began to make the fair copy.
After playing through the concerto with Iosif Kotek, Tchaikovsky decided to write a new Andante, though the first movement and finale were considered satisfactory. On 24 March/5 April, Tchaikovsky wrote the new Andante, which in his words was: "better suited to the concerto's other two movements". He decided to add two other violin pieces to the original Andante (which was restyled Méditation) to form the cycle Souvenir d'un lieu cher, Op. 42).
Therefore, by 24 March/5 April, all the sketches were ready, including the new Andante, and the piano arrangement of the first movement. In a letter of 24 March/5 April, Tchaikovsky told Nadezhda von Meck: "Today my concerto might be called completely finished. Tomorrow I shall launch myself into the full score, and aim to finish this while the work is still fresh in my thoughts". On 30 March/11 April the full score was ready.
Tchaikovsky also arranged his violin concerto for violin with piano accompaniment, between 17/29 March and 24 March 1878.
Sources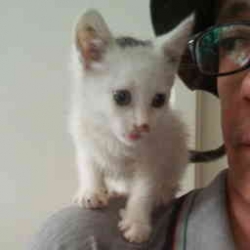 Latest posts by M. Özgür Nevres
(see all)