Accompanied by the Philadelphia Orchestra, the Israeli-American violinist Itzhak Perlman performs Pyotr Ilyich Tchaikovski's Violin Concerto in D major, Op. 35. Written in 1878, it is one of the best-known and most performed violin concertos and is considered one of the most technically difficult works for the violin. Conductor: Eugene Ormandy.
Tchaikovski's Violin Concerto
The piece is scored for two flutes, two oboes, two clarinets in A and B-flat, two bassoons, four horns in F, two trumpets in D, timpani, and strings.
The concerto follows the typical pattern of a fast movement, then a slow movement, then a fast finale. It is in three movements (there is no break or pause between the second and third movements):
Allegro moderato (D major) The first movement starts with a quiet string melody, before building up to introduce the solo violin. The violin plays the main theme, later we hear the second theme. This leads to a huge repeat of the main theme for the whole orchestra. Afterward, we hear the solo violin doing some interesting versions of the main theme. Now we come to an amazing cadenza, where the violinist gets the chance to show off with amazingly fast runs and violin tricks. The soloist plays around with both themes, taking bits of them and extending them imaginatively. Eventually we hear the second theme repeated, before a very lively section rounds the first movement off.
Canzonetta: Andante (G minor) The second movement is short and very lyrical. It's filled with nostalgia and warmth. Tchaikovsky actually rewrote this from scratch after he realized his original second movement didn't really fit the rest of the concerto. In any case, the gentleness of this movement is a great bridge between the intensity of the first and third movements.
Finale: Allegro vivacissimo (D major) The third movement is the breathtaking finale. The violin goes back to its folk roots, and gleefully runs and leaps all over the place. The movement has a dramatic Russian spirit, with dazzling speed and skill from the soloist.
Sources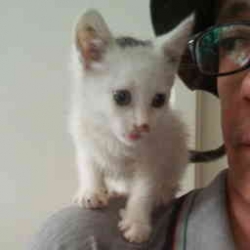 Latest posts by M. Özgür Nevres
(see all)