Accompanied by the Gothenburg Symphony Orchestra, Taiwanese-Australian classical violinist Ray Chen performs Violin Concerto in D minor, Op. 47 by Jean Sibelius. Conductor: Kent Nagano. Recorded on March 26, 2015. In this video, Chen plays on the 1715 "Joachim" Stradivarius.

This is the only concerto that the Finnish composer wrote. It is written in 1904 and scored for solo violin, 2 flutes, 2 oboes, 2 clarinets, 2 bassoons, 4 horns, 2 trumpets, 3 trombones, timpani, and strings. Traditionally, the work is in three movements:
Allegro moderato (with many tempo changes throughout) in D minor, in 2/2 mostly, with some sections in 6/4 and 4/4 time The first movement, marked Allegro moderato, opens with a cushion of pianissimo strings pulsating gently. The soloist then enters with a characteristic IV-V-I phrase, in D minor G-A-D. The violin announces the theme and is briefly echoed by clarinet, then continues into developmental material. More low woodwind and timpani accompany the soloist in several runs. Almost cadenza-like arpeggios and double stops and more runs are accompanied by more woodwind restatements of the theme. The strings then enter brazenly for the first time, announcing a second theme. Developmental material leads to a cadenza which then opens into the recapitulation. The 'Allegro molto vivace' coda ends with restatements of past themes.
Adagio di molto in B-flat major and in 4/4 time The second movement ('Adagio di molto') is very lyrical. A short introduction by clarinets and oboes leads into a singing solo part (on the G string) over pizzicato strings. Dissonant accompaniments by the brass dominate the first part of the song-like movement. The middle section has the solo violin playing ascending broken octaves, with the flute as the main voice of the accompaniment, playing descending notes simultaneously.
Allegro, ma non tanto in D major and in 3/4 time It opens with four bars of rhythmic percussion, with the lower strings playing 'eighth note ‒ sixteenth note ‒ sixteenth note' figures. The violin boldly enters with the first theme on the G string. This first section offers a complete and brilliant display of violin gymnastics with up-bow staccato double-stops and a run with rapid string-crossing, then octaves, that leads into the first tutti. The second theme is taken up by the orchestra and is almost a waltz; the violin takes up the same theme in variations, with arpeggios and double-stops. Another short section concluding with a run of octaves makes a bridge into a recapitulation of the first theme. Clarinet and low brass introduce the final section. A passage of harmonics in the violin precedes a sardonic passage of chords and slurred double stops. A passage of broken octaves leads to an incredibly heroic few lines of double stops and soaring octaves. A brief orchestral tutti comes before the violin leads things to the finish with a D major scale up, returning down in flatted super-tonic (then repeated). A flourish of ascending slur-separate sixteenth notes, punctuated by a resolute D from the violin and orchestra concludes the concerto.
Ray Chen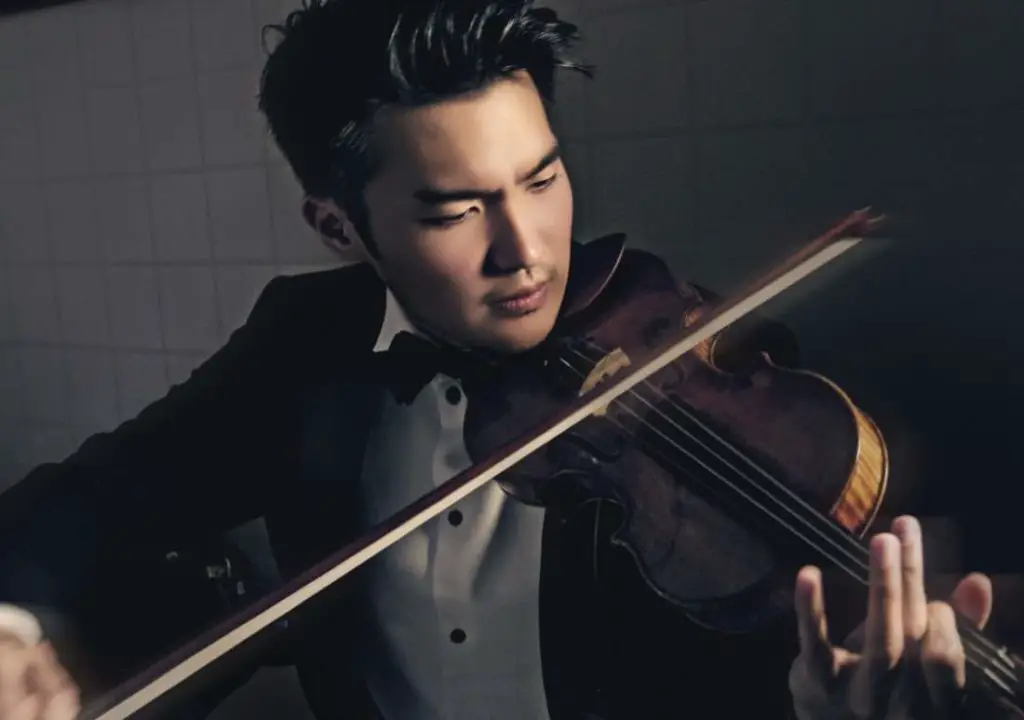 Winner of the Queen Elisabeth (2009) and Yehudi Menuhin Competitions (2008), Ray Chen is among the most compelling young violinists today. "Ray has proven himself to be a very pure musician with great qualities such as a beautiful youthful tone, vitality and lightness. He has all the skills of a truly musical interpreter," said the great Maxim Vengerov.
Ray has released three critically acclaimed albums on Sony: a recital program "Virtuoso" of works by Bach, Tartini, Franck, and Wieniawski, and the Mendelssohn and Tchaikovsky concertos with Swedish Radio Orchestra and Daniel Harding. Following the success of these recordings, Ray was profiled by The Strad and Gramophone magazines as "the one to watch". "Virtuoso" was distinguished with the prestigious ECHO Klassik award. His third recording, an all-Mozart album with Christoph Eschenbach and the Schleswig-Holstein Festival Orchestra, was released in January 2014.
"It's hard to say something new with these celebrated works; however, Ray Chen performs them with the kind of authority that puts him in the same category as Maxim Vengerov." (Corriere della Sera)
Ray continues to win the admiration of fans and fellow musicians worldwide. On Bastille Day in 2015, he joined Daniele Gatti and the Orchestre National de France for a televised concert on the Champs-de-Mars in Paris in front of an audience of over 800,000.
Ray recently completed a five-city tour of China with the Gothenburg Symphony and Kent Nagano as well as a European tour with the London Philharmonic and Christoph Eschenbach. Other highlights of the past season include his debuts with the Rotterdam Philharmonic, a recital at the Amsterdam Concertgebouw and a second engagement with Gatti and the Orchestre National de France.
In 2012 he became the youngest soloist ever to perform in the televised Nobel Prize Concert for the Nobel Laureates and the Swedish Royal Family. His Carnegie Hall debut with the Royal Stockholm Philharmonic and Sakari Oramo, as well as his sold-out Musikverein concert with the Gewandhaus Orchestra and Riccardo Chailly were met with standing ovations.
Followed by over 2 million people on SoundCloud, Ray Chen looks to expand the classical music audience by increasing its appeal to the young generation via all available social media platforms. In particular his series of quirky, self- made online videos has proven an effective tool in broadening the reach of classical music through humor and education.
He is the first ever classical musician to be invited to write a regular blog about his life as a touring soloist for the largest Italian publishing house, RCS Rizzoli (Corriere della Sera, Gazzetta dello Sport, Max). In his unstinting efforts to break down barriers between classical music, fashion and pop culture, he is supported by Giorgio Armani and was recently featured in Vogue magazine.
Born in Taiwan and raised in Australia, Ray was accepted to the Curtis Institute of Music at age 15, where he studied with Aaron Rosand and was supported by Young Concert Artists. He plays the 1715 "Joachim" Stradivarius violin on loan from the Nippon Music Foundation.
Sources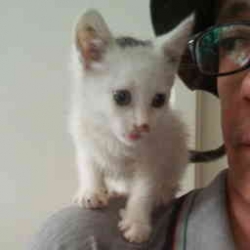 Latest posts by M. Özgür Nevres
(see all)