Accompanied by the hr-Sinfonieorchester (Frankfurt Radio Symphony Orchestra), Kirill Gerstein performs "Rhapsody on a Theme of Paganini, Op. 43", a concertante (a mixture of the symphony and the concerto genres) work written for solo piano and symphony orchestra by Sergei Rachmaninoff. Conductor: Edward Gardner. Recorded live at Alte Oper Frankfurt on September 25, 2015.
Sergei Rachmaninoff's Rhapsody on a Theme of Paganini
Rachmaninoff wrote "Rhapsody on a Theme of Paganini" at his villa (Villa Senar) in Switzerland in 1934. He himself was a noted interpreter of his own works, and he played the solo piano part at the piece's premiere at the Lyric Opera House in Baltimore, Maryland, on November 7, 1934, with the Philadelphia Orchestra, conducted by Leopold Stokowski (18 April 1882 – 13 September 1977, the British conductor of Polish and Irish descent. One of the leading conductors of the early and mid-20th Century, he is best known for his long association with the Philadelphia Orchestra ).
Rachmaninoff, Stokowski, and the Philadelphia Orchestra made the first recording, on December 24, 1934, at RCA Victor's Trinity Church Studio in Camden, New Jersey.
Structure
The piece is a set of 24 variations on the twenty-fourth and last of Niccolò Paganini's Caprices for solo violin, which has inspired works by several composers. All variations are in A minor except where noted.
Introduction: Allegro vivace
Variation I (Precedente)
Tema: L'istesso tempo
Variation 2: L'istesso tempo
Variation 3: L'istesso tempo
Variation 4: Più vivo
Variation 5: Tempo precedente
Variation 6: L'istesso tempo
Variation 7: Meno mosso, a tempo moderato
Variation 8: Tempo I
Variation 9: L'istesso tempo
Variation 10: L'istesso tempo
Variation 11: Moderato
Variation 12: Tempo di minuetto (D minor)
Variation 13: Allegro (D minor)
Variation 14: L'istesso tempo (F major)
Variation 15: Più vivo scherzando (F major)
Variation 16: Allegretto (B flat minor)
Variation 17: (Allegretto) (B flat minor)
Variation 18: Andante cantabile (D flat major)
Variation 19: A tempo vivace
Variation 20: Un poco più vivo
Variation 21: Un poco più vivo
Variation 22: Marziale. Un poco più vivo (Alla breve)
Variation 23: L'istesso tempo
Variation 24: A tempo un poco meno mosso
Kirill Gerstein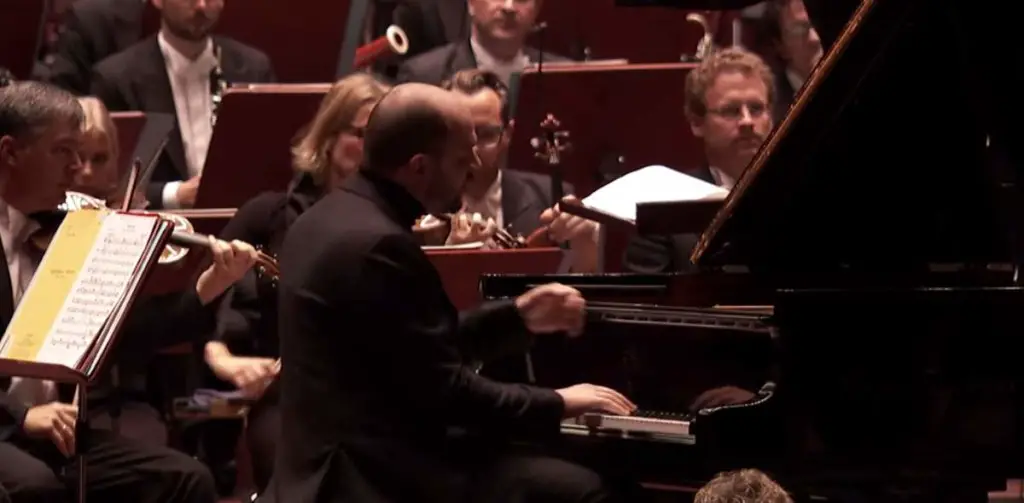 Kirill Gerstein (born in 1979, in Voronezh, Soviet Union) is a Jewish American and Russian pianist. He was the 2001 First Prize winner at the 10th Arthur Rubinstein International Piano Competition in Tel Aviv.
He was chosen to receive a 2002 Gilmore Young Artist Award and was selected as Carnegie Hall's "Rising Star" for the 2005–2006 season. He became an American citizen in 2003 and is currently a professor of piano at the Musikhochschule in Stuttgart. In 2010, he became the sixth recipient of the Gilmore Artist Award, for which he received $300,000. (The Gilmore Artist Award is awarded every four years to a concert pianist.
The award was established in 1989 by the Irving S. Gilmore Foundation of Kalamazoo, Michigan. In contrast with other music awards, nominees are not aware that they are under consideration, but are assessed discreetly over a period of time through live performances and recordings. The prize money is $300,000, of which $50,000 is to be spent as the winner desires and $250,000 to be used for career development.)
He made his major orchestral debut with David Zinman and the Zurich Tonhalle Orchestra in September 2000. He was immediately re-engaged the following season. He also toured Germany with the Royal Philharmonic Orchestra led by Charles Dutoit and appeared in the London BBC Proms with cellist Steven Isserlis.
Gerstein made his Ravinia Festival concerto debut with the Chicago Symphony Orchestra and Christoph Eschenbach in 2002. He also appeared in recital at the 2002 Gilmore International Keyboard Festival, on Ravinia's Rising Star Series, and in the Boston Conservatory's Piano Masters Series.
On 17 and 18 March 2006, Gerstein stepped in for Boris Berezovsky as the soloist in Rachmaninoff's Piano Concerto No. 3 in D minor, Op. 30 with the Hong Kong Philharmonic Orchestra when Berezovsky withdrew from the two concerts in Hong Kong due to illness. He made his Cleveland Orchestra debut on 12 July 2008, again with Rachmaninoff's Concerto No. 3 under Giancarlo Guerrero.
In January 2010, he was announced as the sixth recipient of the $300,000 Gilmore Artist Award. Previous winners of this prestigious award include Leif Ove Andsnes from Norway, Piotr Anderszewski from Poland, and Ingrid Fliter from Argentina. The prize money he received from the Gilmore Foundation enabled him to commission new works from Timo Andres, Chick Corea, Alexander Goehr, Oliver Knussen, and Brad Mehldau.
Sources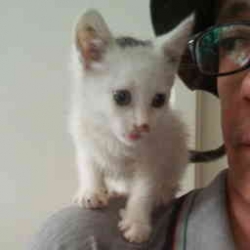 Latest posts by M. Özgür Nevres
(see all)