Conducted by Christina Pluhar, L'Arpeggiata performs Henry Purcell's opera in a prologue and three acts, "Dido and Aeneas (Z. 626)". With a libretto by the Irish poet, hymnist and lyricist Nahum Tate (1652 – 30 July 1715), the opera recounts the love of Dido, Queen of Carthage, for the Trojan hero Aeneas, and her despair when he abandons her.
Recorded on 5 September 2015 in TivoliVredenburg Utrecht during Festival Oude Muziek Utrecht, the annual music festival that showcases and celebrates early European art music. Published by the AVROTROS Klassiek.

Soloists:
Mariana Flores: soprano
Céline Scheen: soprano
Marc Mauillon: baritone
Voices:
Andrea Haines: soprano
Emily Dickens: soprano
Barnaby Smith: countertenor
Christ Wardle: countertenor
Oliver Vincent: tenor
Samuel Dressel: tenor
Paul Smith: baritone
Dingle Yandell: bass
Structure
Ouverture
Shake the clouds from off your brow
Banish sorrow, banish care
Ah! Belinda, I am press'd with torment
Grief increases by concealing
When monarchs unite how happy their state
Whence could so much virtue spring?
Fear no danger to ensue
See, your royal guest appears
Cupid only throws the dart
If not for mine, for empire's sake
To the hills and the vales
The triumphing dance
—
Wayward sisters, you that fright
Harm's our delight
The queen of Carthage, whom we hate
Ruin'd ere the set of sun?
But ere we this perform
In our deep vaulted cell
Echo dance of furies
Thanks to these lonesome vales
Oft she visits this lone mountain
Behold, upon my bending spear
Haste, haste to town
Stay, prince, and hear great Jove's command
—
Come away fellow sailors
The sailors dance
See the flags and streamers curling
Our next motion
The witches' dance
Your counsel all is urg'd in vain
Great minds against themselves conspire
Thy hand Belinda; darkness shades me
When I am laid in earth
With drooping wings
Dido and Aeneas
A monumental work in Baroque opera, Dido and Aeneas is remembered as one of Henry Purcell's (10 September 1659 – 21 November 1695) foremost theatrical works. It was also Purcell's first opera, as well as his only all-sung dramatic work. One of the earliest English operas, it owes much to John Blow's Venus and Adonis, both in structure and in overall effect.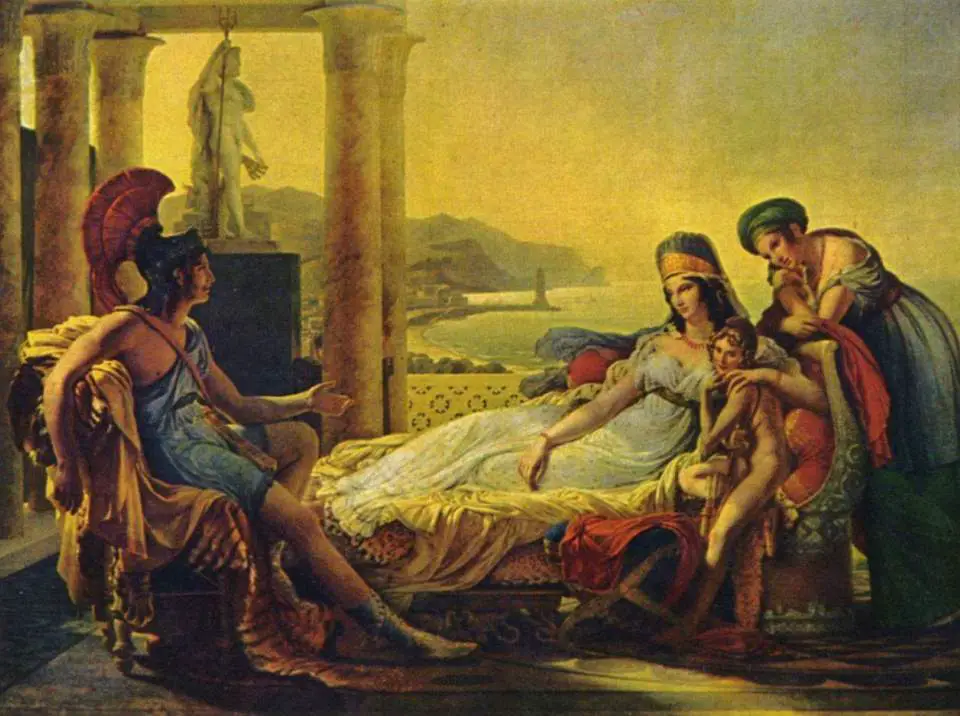 According to ancient Greek and Roman sources, Dido was the founder and first Queen of Carthage (in modern-day Tunisia). She is primarily known from the account given by the Roman poet Virgil in his Aeneid. In some sources she is also known as Elissa.
In Greco-Roman mythology, Aeneas (Greek: Αἰνείας, Aineías, possibly derived from Greek αἰνή meaning "praised") was a Trojan hero, the son of the prince Anchises and the goddess Venus (Aphrodite). His father was the second cousin of King Priam of Troy, making Aeneas Priam's second cousin, once removed. He is a character in Greek mythology and is mentioned in Homer's Iliad. Aeneas receives full treatment in Roman mythology, most extensively in Virgil's Aeneid where he is an ancestor of Romulus and Remus. He became the first true hero of Rome.
Sources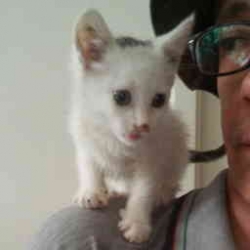 Latest posts by M. Özgür Nevres
(see all)