Spanish tenor Plácido Domingo and American musical group The Piano Guys perform "Silent Night" (German: Stille Nacht, heilige Nacht), a popular Christmas carol. It was composed in 1818 by the Austrian primary school teacher and church organist Franz Xaver Gruber (25 November 1787 – 7 June 1863 to lyrics by Joseph Mohr in the small town of Oberndorf bei Salzburg, Austria. The song was declared an intangible cultural heritage by UNESCO in 2011.

The Piano Guys are an American musical group consisting of Jon Schmidt, Steven Sharp Nelson, Paul Anderson, and Al van der Beek. They gained popularity through YouTube, where they posted piano and cello renditions of popular songs and classical music. Schmidt and Nelson's music is accompanied by professional-quality videos shot and edited by Paul Anderson and formerly by Tel Stewart. Their first four major-label albums The Piano Guys, The Piano Guys 2, A Family Christmas, and Wonders each reached number one on the Billboard New Age Albums and Classical Albums charts.
Sometimes it seems there is little in this world today that is silent, holy, calm, or bright. However noisy, unholy, frenetic, or dark it may appear to be, music such as the immortal hymn, 'Silent Night,' carries with it a feeling that can remind us there is still an abundance of virtue all around us. There is hope and beauty. And there is light.
To properly paint this feeling we collaborated with none other than the tenor legend, Plácido Domingo, whose sublime vocal gift is rivaled by his kindness and sincerity. It was a joy to work with him. He is an artist whose illustrious, exalted career has not snuffed out his sweet disposition or his genuine love for the art of music. Joining us are the children from the Cathedral School Choristers, whose pure faith proclaim the profound message of this hymn. We filmed this during an East coast tour in the Cathedral of Saint John the Divine, one of the largest cathedrals in the world, a colossal monument to the greatest gift ever given, the Son of God. –The Piano Guys
Silent night Lyrics
Silent night, holy night,
all is calm, all is bright
round yon virgin mother and child.
Holy infant, so tender and mild,
sleep in heavenly peace,
sleep in heavenly peace.
Silent night, holy night,
shepherds quake at the sight;
glories stream from heaven afar,
heavenly hosts sing Alleluia!
Christ the Savior is born,
Christ the Savior is born!
Silent night, holy night,
Son of God, love's pure light;
radiant beams from thy holy face
with the dawn of redeeming grace,
Jesus, Lord, at thy birth,
Jesus, Lord, at thy birth.
Silent night, holy night,
wondrous star, lend thy light;
with the angels let us sing,
Alleluia to our King;
Christ the Savior is born,
Christ the Savior is born!
The Piano Guys arrangement produced by Jon Schmidt and written by Jon Schmidt, Al van der Beek and Steven Sharp Nelson
Recorded, mixed and mastered by Al van der Beek at TPG Studios in Utah
Plácido Domingo's vocals recorded by Nick Patrick
Children's choir recorded by Leszek Wojcik
Performed by
Plácido Domingo: Vocal solo
Jon Schmidt: Piano, vocal textures
Steven Sharp Nelson: Cellos, vocal textures
Al van der Beek: Vocal textures
The Cathedral School Choristers at the Cathedral of St. John the Divine, NYC, under the direction of Malcolm Merriweather, Choral Associate & Raymond Nagem, Associate Organist
Additional vocals by members of the "TPG Children's Choir," Holland & Avea van der Beek; and Elias & Lucy Nelson
Filmed on location at the Cathedral of Saint John the Divine
Video produced by Paul Anderson and Shaye Scott
Edited by Shaye Scott
Piano Stunt Coordinator: Jeremy Crawford
Project Manager & Behind the Scenes: Kyle Fisher
Sources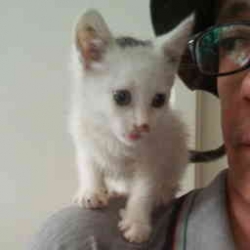 Latest posts by M. Özgür Nevres
(see all)