Conducted by Boian Videnoff, the Mannheimer Philharmoniker (Mannheim Philharmonic Orchestra) performs Italian composer Nicola Piovani's 1998 Academy Award-winning score for La Vita è Bella (Life Is Beautiful), a 1997 Italian comedy-drama film directed by and starring Roberto Benigni. Concertmaster: Stefan Tarara, the German violinist. Recorded at the Rosengarten Mannheim on January 1, 2019.
La Vita è Bella (Life is Beautiful)
Nicola Piovani is an Italian composer, musician, and conductor, best known for his work on the score of the 1997 film "Life is Beautiful" ("La vita è bella" in Italian), directed by Roberto Benigni. The film tells the story of a Jewish father and his young son who are sent to a concentration camp during the Holocaust, and the father's efforts to protect his son from the horrors of the camp.
Piovani's score for "Life is Beautiful" is widely regarded as one of his most acclaimed works, and it won numerous awards, including the Academy Award for Best Original Dramatic Score in 1998. In 2000, the piece was further nominated for a Grammy Award in the "Best Instrumental Composition Written for a Motion Picture, Television or Other Visual Media" category, losing to Randy Newman's score for the 1998 American computer-animated comedy film The Bug's Life.
The score features a mix of light-hearted, whimsical melodies and hauntingly beautiful orchestral pieces, capturing the film's themes of love, hope, and the resilience of the human spirit in the face of adversity.
In addition to his work on "Life is Beautiful," Piovani has composed music for a wide range of films, television shows, and stage productions. He has received numerous accolades throughout his career, including several David di Donatello awards (the Italian equivalent of the Academy Awards) for his film scores.
Sources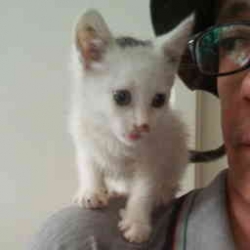 Latest posts by M. Özgür Nevres
(see all)