Accompanied by the Czech Philharmonic Orchestra, Israeli classical clarinetist Sharon Kam, one of the world's leading clarinet soloists performs Wolfgang Amadeus Mozart's Clarinet Concerto in A major, K. 622. Conductor: Manfred Honeck. Recorded live at the Estates Theatre in Prague on 27 January 2006.
The concerto was written in 1791, shortly before Mozart's death, for the clarinetist and Mozart's friend Anton Stadler (28 June 1753, Bruck an der Leitha – 15 June 1812, Vienna). It is one of Mozart's latest works.
It consists of the usual three movements, in a fast–slow–fast form:
Allegro (in A major and in sonata form)
Adagio (in D major and in ternary form)
Rondo: Allegro (in A major and in rondo form)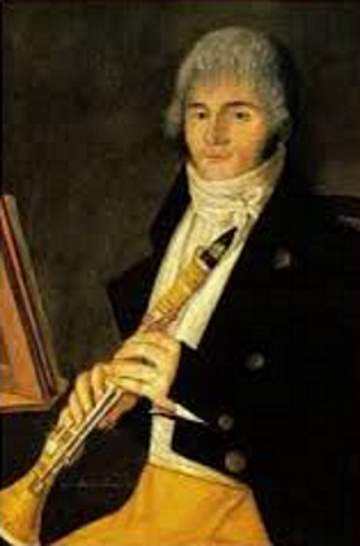 Sharon Kam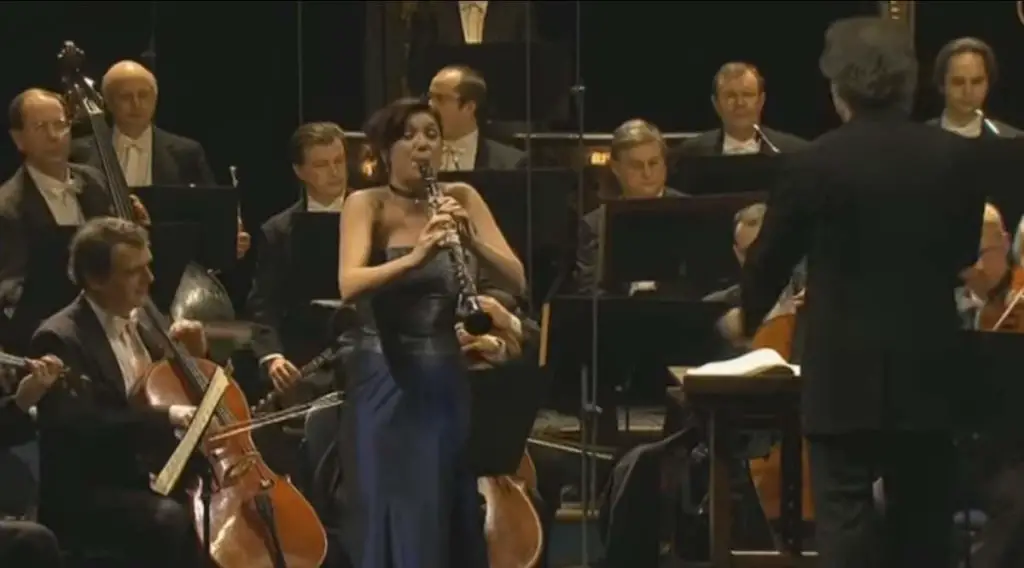 One of the leading clarinet soloists in the world, Sharon Kam (born 11 August 1971 in Israel) is a classical clarinetist. Notably, she won the ARD International Music Competition in 1992. In 1991 she was also nominated for the Davidoff Prize.
She is a graduate of the Juilliard School of Music, where she studied with Charles Neidich. She made her orchestral debut at the age of 16 with Israel Philharmonic and conductor Zubin Mehta, later performed with such orchestras as the Chicago Symphony Orchestra, Berlin Philharmonic, London Symphony Orchestra, and Leipzig Gewandhaus Orchestra. In 1998 she was awarded the German ECHO Klassik "Instrumentalist of the Year" award for her recording of Carl Maria von Weber's clarinet concertos and again in 2006, for her CD with the Leipzig Radio Orchestra featuring works by Spohr, Weber, Rossini and Mendelssohn.
Mozart's clarinet masterpieces have been an object of artistic focus for Ms. Kam since the beginning of her career. At the age of 16, she performed the Mozart Clarinet Concerto in her orchestral debut with the Israel Philharmonic Orchestra and Zubin Mehta. A short time later, she performed the Clarinet Quintet with the Guarneri String Quartet in Carnegie Hall, New York.
As part of Mozart's 250th birthday celebrations at the National Theatre in Prague, her interpretation of the Mozart concerto was televised live in 33 countries and is available on DVD. In the same year, she was able to realize her longtime dream of recording the Concerto and the Clarinet Quintet using the basset clarinet. Contributing to the widely praised disk were eminent string players Isabelle van Keulen, Ulrike-Anima Mathé, Volker Jacobsen, and Gustav Rivinus, as well as the Haydn Philharmonie.
As a passionate chamber musician, Sharon Kam regularly works with artists such as Lars Vogt, Christian Tetzlaff, Enrico Pace, Daniel Müller-Schott, Leif Ove Andsnes, Caroline Widmann and the Jerusalem Quartet. She is a frequent guest at festivals in Schleswig-Holstein, Heimbach, Rheingau, Risør, Cork, Verbier, and Delft, as well as the Schubertiade festival. She is also an active performer of contemporary music and has premiered works by Krzysztof Penderecki (the Clarinet Concerto and Clarinet Quartet), Herbert Willi (the Clarinet Concerto, at the Salzburg Festival), Iván Erőd, and Peter Ruzicka (at Donaueschingen).
Sharon Kam feels at home in a variety of musical genres – from classical to modern music and jazz – a fact reflected in her diverse discography. She received the ECHO "Instrumentalist of the Year" award two times: in 1998, for her Weber recording with the Gewandhaus Orchestra of Leipzig and Kurt Masur, and in 2006, for her CD with the Leipzig Radio Orchestra featuring works by Spohr, Weber, Rossini and Mendelssohn. Her "American Classics" disc with the London Symphony Orchestra, conducted by her husband Gregor Bühl, was awarded the Deutsche Schallplattenkritik Prize.
Her most recent recording is a CD entitled "Opera!" The critically acclaimed disc includes transcriptions of operatic arias by composers ranging from Rossini and Puccini to Wolf-Ferrari arranged for clarinet and chamber orchestra. The release was accompanied by an inaugural tour featuring Ms. Kam with the Württembergisches Kammerorchester, conducted by Ruben Gazarian. To mark the 100th anniversary of Max Reger's death in 2016, her chamber music partners from her Mozart recording rejoined to record the clarinet quintets by Reger and Brahms (Edel | October 2015).
Sources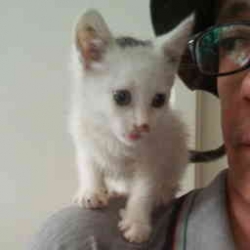 Latest posts by M. Özgür Nevres
(see all)