Conducted by Bernard Haitink, the Wiener Philharmoniker (Vienna Philharmonic Orchestra) plays Joseph Haydn's Symphony No. 104 in D major (H. 1/104). Recorded during the BBC Proms 2012 in London. It is Haydn's last symphony, and the last of the twelve so-called London Symphonies, and is known (somewhat arbitrarily, given the existence of eleven others) as the London Symphony.
Joseph Haydn's Symphony No. 104
The work was composed in 1795 while Haydn was living in London, and premiered there at the King's Theatre on 4 May 1795, in a concert featuring Haydn's own compositions and directed by the composer.
The premiere was a success; Haydn wrote in his diary "The whole company was thoroughly pleased and so was I. I made 4000 guldens on this evening: such a thing is possible only in England."
The Symphony is in the key of D major and is scored for two flutes, two oboes, two clarinets, two bassoons, two horns, two trumpets, timpani, and strings. It consists of four movements:
Adagio – Allegro. The first movement begins with a slow introduction followed by a lively sonata-form Allegro in which the main theme is presented by the strings.
Andante. The second movement is a graceful Andante in G major, featuring a lyrical melody played by the strings.
Menuetto and Trio: Allegro. The third movement is a stately Menuetto in D major with a contrasting Trio section in G major.
Finale: Spiritoso. The final of Joseph Haydn's Symphony No. 104 is a spirited Allegro in D major, featuring a lively dance-like theme played by the strings.
Symphony No. 104 is considered one of Haydn's greatest works and is admired for its melodic inventiveness, harmonic richness, and masterful orchestration. It represents the culmination of his symphonic output, and its popularity helped to establish the symphonic form as a major genre in the classical period.
Sources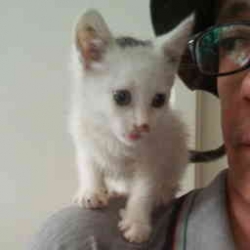 Latest posts by M. Özgür Nevres
(see all)