Considered by many to have been the greatest cellist of the 20th century, and one of the greatest of all time, Mstislav Rostropovich plays Joseph Haydn's Cello Concerto No. 1 in C Major, Hob. VIIb/1. Academy of St Martin in the Fields, Rostropovich also conducts.
The piece was composed around 1761-65 for longtime friend, the Bavarian and Austrian cellist Joseph Franz Weigl (19 May 1740 – 25 January 1820), then the principal cellist of Prince Nicolaus's (18 December 1714 – 28 September 1790) Esterházy Orchestra. The Hungarian prince was a member of the famous Esterházy family. His building of palaces, extravagant clothing, and taste for opera and other grand musical productions led to his being given the title "the Magnificent". He is remembered as the principal employer of the composer Joseph Haydn.
The work was presumed lost until 1961, when musicologist Oldřich Pulkert discovered a copy of the score at the Prague National Museum. Though some doubts have been raised about the authenticity of the work, most experts believe that Haydn did compose this concerto.
The concerto reflects the ritornello form of the baroque concerto as well as the emerging structure of the sonata-allegro form. A ritornello ("little return") is a recurring passage in Baroque music for orchestra or chorus. As in the baroque concerto grosso, the accompanying ensemble is small: strings, two oboes, and two horns.[1] It is possible that Weigl was the only cellist in the Esterházy Orchestra when Haydn composed the concerto, since there is only one cello line in the score, marked alternately "solo" and "tutti." There is also, however, a basso continuo line, that might have been played by another cellist, or by Haydn himself on the harpsichord, or by a string bass player.
This piece and the 2nd concerto are among Haydn's greatest and most popular works.
Movements:
Moderato
Adagio
Allegro molto
Sources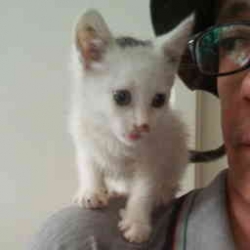 Latest posts by M. Özgür Nevres
(see all)