Accompanied by the Orchestre National de Lyon, the Georgian classical pianist Khatia Buniatishvili performs Rhapsody in Blue, a 1924 musical composition written by George Gershwin for solo piano and jazz band, which combines elements of classical music with jazz-influenced effects. Conductor: Leonard Slatkin. Recorded on February 11, 2017.
George Gershwin's Rhapsody in Blue
"Rhapsody in Blue" is a musical composition by George Gershwin that premiered in 1924. It is a blend of classical and jazz music and is considered one of Gershwin's most famous works.
The piece was commissioned by the bandleader Paul Whiteman, who wanted Gershwin to write a piece that would combine the styles of classical music and jazz. Gershwin spent several months working on the piece he initially called "American Rhapsody."
The piece is scored for a large jazz band and symphony orchestra and features a solo piano. It begins with a distinctive clarinet glissando, which has become one of the most recognizable and iconic moments in American music.
The music of "Rhapsody in Blue" is characterized by its syncopated rhythms, sweeping melodies, and improvisational solos. It incorporates elements of jazz, blues, and classical music, and reflects Gershwin's unique style and background as a composer.
The premiere of "Rhapsody in Blue" was a huge success and established Gershwin as one of the leading composers of his time. The piece has since become a beloved classic and has been performed and recorded by countless musicians and orchestras worldwide.
Rhapsody in Blue and the Musical portrait of early 20th Century New York City
The musical composition "Rhapsody in Blue" has been viewed by some as a portrayal of early 20th-century New York City. In The Wall Street Journal, cultural writer Darryn King suggested that Gershwin's combination of jazz and classical traditions captures the bustling diversity of Jazz Age New York.
Music historian Vince Giordano similarly believes that Gershwin's use of syncopation, blue notes, ragtime, and jazz rhythms in 1924 embodied the essence of the city's amazing era, with the rhythm of the city seemingly woven into the music. Pianist Lang Lang shares this view, associating the piece with the Empire State Building, the New York skyline, and coffee shops in Times Square.
As a testament to its connection to the city, the opening montage of Woody Allen's 1979 film Manhattan features a rendition of "Rhapsody in Blue" by Zubin Mehta that accompanies quintessential New York scenes. The composition was also used in the New York segment of the 1999 animated film Fantasia 2000 by Walt Disney Pictures, where it provided a lyrical backdrop to an animated segment drawn in the style of illustrator Al Hirschfeld.
Sources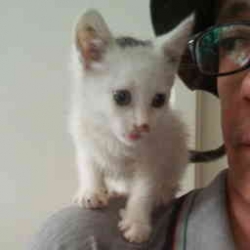 Latest posts by M. Özgür Nevres
(see all)