Conducted by Nejc Bečan, the Gimnazija Kranj Symphony Orchestra performs Antonín Dvořák's Symphony No. 9 in E minor, widely known as "From the New World", Op. 95, B. 178. Recorded on December 25, 2018.
Movements
With the starting times in the video:
Adagio, 4/8 – Allegro molto, 2/4, E minor
Largo, common time, D-flat major, then later C-sharp minor
Scherzo: Molto vivace – Poco sostenuto, 3/4, E minor
Allegro con fuoco, common time, E minor, ends in E major
During its 175th anniversary season (2016–17), the New York Philharmonic will celebrate New York City and its role as home to the Orchestra and as an adopted home for many. The New World Initiative (NWI) evolves from a major event in the Philharmonic's history: the 1893 World Premiere of Dvořák's Symphony No. 9, From the New World — the first major work composed in New York that became immediately and enduringly popular. The complete work represents a yearning for new beginnings while also looking back to where we came from. Through the NWI, the Philharmonic will engage with New Yorkers citywide by making the New World Symphony a cultural touchstone for as many New Yorkers as possible.
"We aim to have as many interpretations of the work reach as many ears as possible and to foster connections in our vast music community by collectively taking ownership of this very New York work. To achieve this, the NWI is creating the opportunity for all New Yorkers to hear and creatively engage with Dvořák's New World Symphony, understand its significance, and appreciate its role within New York City's cultural history. We want to focus not only on past accomplishments but to step outside orchestral routine and make a special contribution that will bring recognition to New York's vibrant music community."
"I can think of no better way for the New York Philharmonic to help mark this milestone than through The New World Initiative, which celebrates our connection to this iconic work and its central idea of home. In addition to season-spanning performances of a symphony that has long held a special place for audiences around the world and in this Orchestra's heart, we are proud to work with collaborators across our hometown to engage with our community in an exploration of the idea of home through our performances, education programs, and archival resources." — New York Philharmonic President Matthew VanBesien
Where the name comes from
Dvořák was interested in Native American music and the African-American spirituals he heard in America. As director of the National Conservatory he encountered an African-American student, Harry T. Burleigh, later a composer himself, who sang traditional spirituals to him and said that the Czech composer had absorbed their 'spirit' before writing his own melodies. Dvořák stated:
"I am convinced that the future music of this country must be founded on what are called Negro melodies. These can be the foundation of a serious and original school of composition, to be developed in the United States. These beautiful and varied themes are the product of the soil. They are the folk songs of America and your composers must turn to them."
The symphony was commissioned by the New York Philharmonic, and premiered on December 16, 1893, at Carnegie Hall conducted by Anton Seidl. A day earlier, in an article published in the New York Herald on December 15, 1893, Dvořák further explained how Native American music had been an influence on this symphony:
"I have not actually used any of the [Native American] melodies. I have simply written original themes embodying the peculiarities of the Indian music, and, using these themes as subjects, have developed them with all the resources of modern rhythms, counterpoint, and orchestral color."
In the same article, Dvořák stated that he regarded the symphony's second movement as a "sketch or study for a later work, either a cantata or opera … which will be based upon Longfellow's [The Song of] Hiawatha (also known as Ayenwatha, Aiionwatha, or Haiëñ'wa'tha; Onondaga; was a pre-historical Native American leader and co-founder of the Iroquois confederacy)" (Dvořák never actually wrote such a piece). He also wrote that the third movement scherzo was "suggested by the scene at the feast in Hiawatha where the Indians dance".
In 1893, a newspaper interview quoted Dvořák as saying "I found that the music of the negroes and of the Indians was practically identical", and that "the music of the two races bore a remarkable similarity to the music of Scotland". Most historians agree that Dvořák is referring to the pentatonic scale, which is typical of each of these musical traditions.
Sources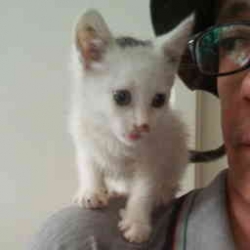 Latest posts by M. Özgür Nevres
(see all)