A famous song from Domenico Modugno's 1976 film "Il maestro di violino" (The violin teacher). The violin maestro Giovanni Russo (Domenico Modugno) teaches violin at the Perugia conservatory. He is loved by all. Young people admire him. He fells in love with one of his female pupils, and one of the rich ladies in town loves him. Later we learn that he was a great concert soloist and had to give up his career because of untimely death of his wife Jene Anderson, nipped by alcohol abuse.
The film was shot in three countries: in Italy in Perugia, in Israel in Tel Aviv and Jerusalem, and in the United Kingdom in London. Starring Domenico Modugno (1928-1994) and Rena Niehaus (1954-).

Domenico Modugno (9 January 1928 – 6 August 1994) was an Italian singer, songwriter, actor, and later in life, a member of the Italian Parliament. He is known for his 1958 international hit song "Nel Blu Dipinto Di Blu (Volare)". He is considered the first Italian cantautore (Singer-songwriter, musicians who write, compose and perform their own musical material including lyrics and melodies. As opposed to contemporary pop music singers who write or co-write their own songs, the term singer-songwriter describes a distinct form of artistry, closely associated with the folk-acoustic tradition. Singer-songwriters often provide the sole accompaniment to an entire composition or song, typically using a guitar or piano; both the compositions and the arrangements are written primarily as solo vehicles, with the material angled toward topical issues—sometimes political, sometimes introspective, sensitive, romantic, and confessional).
Sources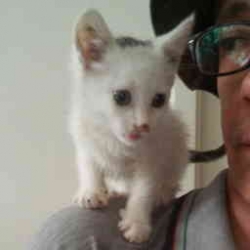 Latest posts by M. Özgür Nevres
(see all)