German baroque orchestra Freiburger Barockorchester (Freiburg Baroque Orchestra) plays Arcangelo Corelli's Concerto grosso in G minor, Op. 6, No. 8, also commonly known as the Christmas Concerto.
Corelli's Christmas Concerto
Arcangelo Corelli (17 February 1653 – 8 January 1713) was an Italian violinist and composer of the Baroque era.
The composition date of the "Christmas concerto" is uncertain, but it was commissioned by Cardinal Pietro Ottoboni and published posthumously in 1714 as part of his Twelve concerti grossi, Op. 6. The concerto bears the inscription Fatto per la notte di Natale ("Made for the night of Christmas"). There is a record of the Italian composer having performed a Christmas concerto in 1690 for the enjoyment of his then-new patron.
Movements:
Vivace, 3/4 – Grave. Arcate, sostenuto e come stà, 4/2
Allegro, common time
Adagio – Allegro – Adagio, common time, E-flat major
Vivace, 3/4
Allegro, cut time
Largo. Pastorale ad libitum, 12/8, G major
Each relatively short movement provides multiple tempi and a range of major and minor suspensions. The concerto is generally no longer than fifteen minutes, ending with Corelli's famous Pastorale ad libitum, a peaceful 12/8 finale in the pastorale form (in baroque music, a pastorale is a movement of a melody in 3rds over a drone bass, recalling the traditional Christmas playing of pifferari; players of traditional bagpipes -zampogna-, and reed pipes, in Italy).
Freiburger Barockorchester (Freiburg Baroque Orchestra) is a German orchestra founded in 1987, with the mission statement: "to enliven the world of Baroque music with new sounds". The orchestra was awarded the Echo Klassik 2012 as "Ensemble of the Year (Historical Instruments)".
Sources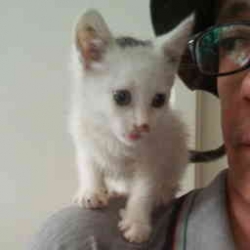 Latest posts by M. Özgür Nevres
(see all)