Accompanied by the Orchestra Sinfonica Abruzzese, Italian classical guitarist Marco Salcito performs Mario Castelnuovo-Tedesco's Guitar Concerto No. 1 in D major, Op. 99. Conductor: Marcello Bufalini. Recorded live in January 2016 in L'Aquila, Italy.

Movements (with the starting times in the video):
00:10 Allegretto
06:45 Andantino. Alla romanza
15:06 Ritmico e cavalleresco
Mario Castelnuovo-Tedesco wrote almost one hundred compositions for the classical guitar, which earned him a reputation as one of the foremost composers for the guitar in the twentieth century.
At the 1932 festival of the International Society of Contemporary Music, held in Venice, Castelnuovo-Tedesco first met the legendary Spanish guitarist Andrés Segovia. The meeting inspired Castelnuovo-Tedesco to write for the guitar, beginning with his Variazioni attraverso i secoli (Variations à travers les siècles), Op. 71 (1932), and later his Guitar Concerto No. 1 (1939). Some of his works written and dedicated to Segovia, who was an enthusiast of his style.
Castelnuovo-Tedesco has understood the guitar very well and he knew how to balance this relatively quiet instrument with the large sound of the orchestra. Later, Segovia used Castelnuovo-Tedesco's first guitar concerto as a counterexample to the proposition that a solo classical guitar cannot be heard over an orchestra.
Like many artists who fled fascism, Castelnuovo-Tedesco ended up in Hollywood, where, with the help of Jascha Heifetz (2 February [O.S. 20 January] 1901 – 10 December 1987, Lithuania-born American violinist, widely considered to be one of the finest violinists of modern times), he landed a contract with Metro-Goldwyn-Mayer as a film composer. Over the next fifteen years, he worked on scores for some 200 films there and at the other major film studios. Rita Hayworth hired him to write the music for The Loves of Carmen (1948), produced by Hayworth for her Beckworth Productions and released by Columbia Pictures.
Castelnuovo-Tedesco was a significant influence on other major film composers, including Henry Mancini, Nelson Riddle, Herman Stein and André Previn. Jerry Goldsmith, Marty Paich and John Williams were all his pupils, as was Scott Bradley, who studied privately with him while both were on staff at MGM. His relationship to Hollywood was ambiguous: later in life he attempted to deny the influence that it had on his own work, but he also believed that it was an essentially American artform, much as opera was European.
Institution Sinfonica Abruzzese
Founded in 1970 by Nino Carloni The Institution Sinfonica Abruzzese (Abruzzese Symphonic Institution) is one of 13 Italian Concert Orchestra institutions recognized by the state. The ISA operates an extensive and significant cultural action through its orchestra, the Orchestra Sinfonica Abruzzese. Quickly gained an important consideration among the major music production facilities in the country, the Abruzzese Symphonic Orchestra has so far kept reaching over two thousand concerts in more than 30 years of uninterrupted activity, at a high artistic level. The orchestra often receives invitations to important musical events in Italy and abroad.
Sources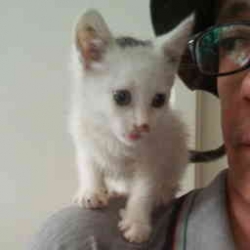 Latest posts by M. Özgür Nevres
(see all)