Luigi Boccherini, the Italian classical era composer and cellist is most widely known for one particular minuet from his String Quintet in E, Op. 11, No. 5 (G 275), and the Cello Concerto in B flat major (G 482). Being one of his most famous works, the String Quintet in E, Op. 11, No. 5 (G 275) (written in 1771 and published in 1775) is famous for its minuet third movement (often referred to as "The Celebrated Minuet") which is most-often played as a standalone piece outside of the context of the full quintet.

And the full version of the quintet below, performed by La magnifica comunità, the Italian chamber ensemble led by violinist Enrico Casazza.
This string quintet is a "cello quintet" in that it is scored for a string quartet (two violins, viola, cello) with a second cello as the fifth instrument. At the time of this composition, Boccherini had been writing string quartets for about ten years. In 1771, Boccherini's patron Don Luis, the brother of King Charles III of Spain, began to employ the Font String Quartet, composed of violist Francisco Font and his three sons. The Font String Quartet performed many of Boccherini's works, and for a while Boccherini wrote almost exclusively for them. He also occasionally joined the quartet as a performer himself, which prompted him to add an additional cello part to his music.
Boccherini's first set of string quintets, his Opus 10, were also composed in 1771. His second set, Opus 11, consisted of six quintets, most notably No. 5 in E Major. This became Boccherini's most famous work even though, when published, it received no special recognition.
The quintet has four movements:
Amoroso
Allegro e con spirito
Minuetto, Trio (A major)
Rondeau, andante
Sources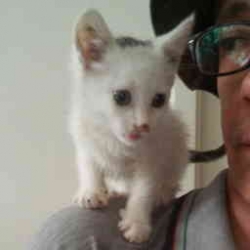 Latest posts by M. Özgür Nevres
(see all)