One of the most prominent lute players on the international scene, the Argentine lutenist, guitarist, and theorbist Evangelina Mascardi performs Johann Sebastian Bach's Lute Suite in C minor, BWV 997. Recorded in Mondovì (Cuneo) on 26 February 2021 at the headquarters of the Academia Montis Regalis by Edoardo Lambertenghi and Alma Zeccara. Baroque Lute made by Cezar Mateus (New Jersey, 2007).
Programme
With start times in the video:
Prelude 0:00
Fuga 3:46
Sarabande 11:55
Gigue 16:57
Double (a variation on the gigue) 20:13
Johann Sebastian Bach's Lute Suite in C minor, BWV 997
Lute Suite in C minor, BWV 997 is a stunning example of Bach's mastery of counterpoint, harmonic progression, and musical form. It remains a popular work for lute players and guitarists and a beloved masterpiece of the classical/baroque music repertoire.
The suite consists of five movements, following the standard form of a baroque suite: Prelude, Fugue, Sarabande, Gigue, and Double (a variation of the preceding Gigue). The suite is notable for its technical demands, as well as its rich and expressive harmonies.
The Prelude is a virtuosic piece in which Bach demonstrates his mastery of counterpoint and harmonic progression. The Fugue is a contrapuntal masterpiece, with multiple sounds interweaving in a complex and intricate manner. The Sarabande is a slow and contemplative dance, with a beautiful, melancholic, and haunting melody. The Gigue is a lively and joyful dance, with intricate rhythms and lively melodies. The Double is a variation of the second Gigue, with an even more complex and ornate melody.
Sources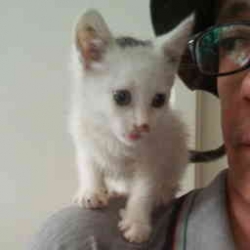 Latest posts by M. Özgür Nevres
(see all)