Conducted by Sir John Eliot Gardiner, English Baroque Soloists and Monteverdi Choir perform Herr Jesu Christ, du höchstes Gut (Lord Jesus Christ, O highest good), BWV 113, a church cantata composed by Johann Sebastian Bach. Soloists: Magdalena Kožená: soprano, William Towers: countertenor, Mark Padmore: tenor, Stephan Loges: bass. Recorded in HD at St David's Cathedral in Wales in 2000. Director: Rhodri Huw.
Bach composed this chorale cantata in Leipzig for the eleventh Sunday after Trinity and first performed it on 20 August 1724. It is based on a hymn with the same name (1588) by Bartholomäus Ringwaldt (28 November 1532 – c. 1599), the German didactic poet and Lutheran pastor. Ringwaldt is most recognized as a hymnwriter.
The cantata in eight movements is for four vocal soloists (soprano, alto, tenor, and bass), a four-part choir, two oboes d'amore, flauto traverso, two violins, viola and basso continuo.
Chorus: Herr Jesu Christ, du höchstes Gut
Chorale (alto): Erbarm dich mein in solcher Last
Aria (bass): Fürwahr, wenn mir das kömmet ein
Recitative + Chorale (bass) Jedoch dein heilsam Wort, das macht
Aria (tenor): Jesus nimmt die Sünder an
Recitative (tenor): Der Heiland nimmt die Sünder an
Aria (soprano, alto): Ach Herr, mein Gott, vergib mirs doch
Chorale: Stärk mich mit deinem Freudengeist
Soloists
Magdalena Kožená, soprano
William Towers, alto
Mark Padmore, tenor
Stephan Loges, bass
Monteverdi Choir
English Baroque Soloists
Sir John Eliot Gardiner – Conductor
Director: Rhodri Huw
St Davids Cathedral in Wales, 2000
Sources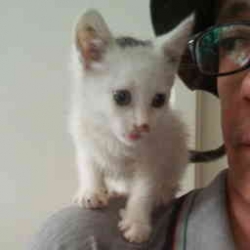 Latest posts by M. Özgür Nevres
(see all)