Hungarian-born British classical pianist and conductor András Schiff plays Johann Sebastian Bach's French Suites, BWV 812–817, a set of six keyboard suites that the German composer wrote for the clavier (harpsichord or clavichord) between the years of 1722 and 1725.
Johann Sebastian Bach's French Suites
Bach wrote the French Suites in his late thirties, the most prolific period of his life. They were later given the name 'French' (first recorded usage by the German music critic, music theorist, and composer Friedrich Wilhelm Marpurg -21 November 1718, 22 May 1795) in 1762. Traditionally, the French Suites were considered as a pair with the English Suites, the other unpublished collection of suites Bach wrote earlier.
Likewise, the English Suites received a later appellation. The name was popularised by Bach's biographer Johann Nikolaus Forkel (22 February 1749 – 20 March 1818), the German musician, musicologist, and music theorist, who wrote in his 1802 biography of Bach, "One usually calls them French Suites because they are written in the French manner." This claim, however, is inaccurate: like Bach's other suites, they follow a largely Italian convention.
The first five suites were probably a wedding gift to the composer's young, musical wife – Anna Magdalena Bach (22 September 1701 – 22 February 1760). She was just twenty when Bach married her on 3 December 1721; it was his second marriage, having lost his first wife, Maria Barbara, from a sudden illness 17 months earlier. Anna Magdalena was an accomplished singer, but her keyboard skills were predictably not equal to her singing abilities.
Structure
Johann Sebastian Bach's French Suites are a set of six keyboard compositions, and they typically follow a structure based on Baroque dance forms. Each suite usually starts with an "Allemande," a moderate-tempo dance. This is followed by a "Courante," which is quicker and more flowing. Next is the "Sarabande," a slow, stately dance. These three dances are usually considered the core of the suite. After the Sarabande, there can be a mix of other dances like the "Menuet," "Gigue," "Bourrée," or "Gavotte," depending on the specific suite. The final piece is often a lively "Gigue" that wraps up the suite with energetic flair.
Suite No. 1 in D minor, BWV 812 00:00

Allemande
Courante
Sarabande
Menuet I/II
Gigue

Suite No. 2 in C minor, BWV 813 12:23

Allemande
Courante
Sarabande
Air
Menuet
Menuet – Trio (in BWV 813a)
Gigue

Suite No. 3 in B minor, BWV 814 26:38

Allemande
Courante
Sarabande
Anglaise – Bach originally titled this movement Gavotte (a dance type very similar to the Angloise).
Menuet
Trio
Gigue

Suite No. 4 in E-flat major, BWV 815 40:14

Allemande
Courante
Sarabande
Gavotte
Air
Minuet
Gigue

Suite No. 5 in G major, BWV 816 51:52

Allemande
Courante
Sarabande
Gavotte
Bourrée
Loure
Gigue

Suite No. 6 in E major, BWV 817 1:08:10

Allemande
Courante
Sarabande
Gavotte
Polonaise
Bourrée
Menuet
Gigue
András Schiff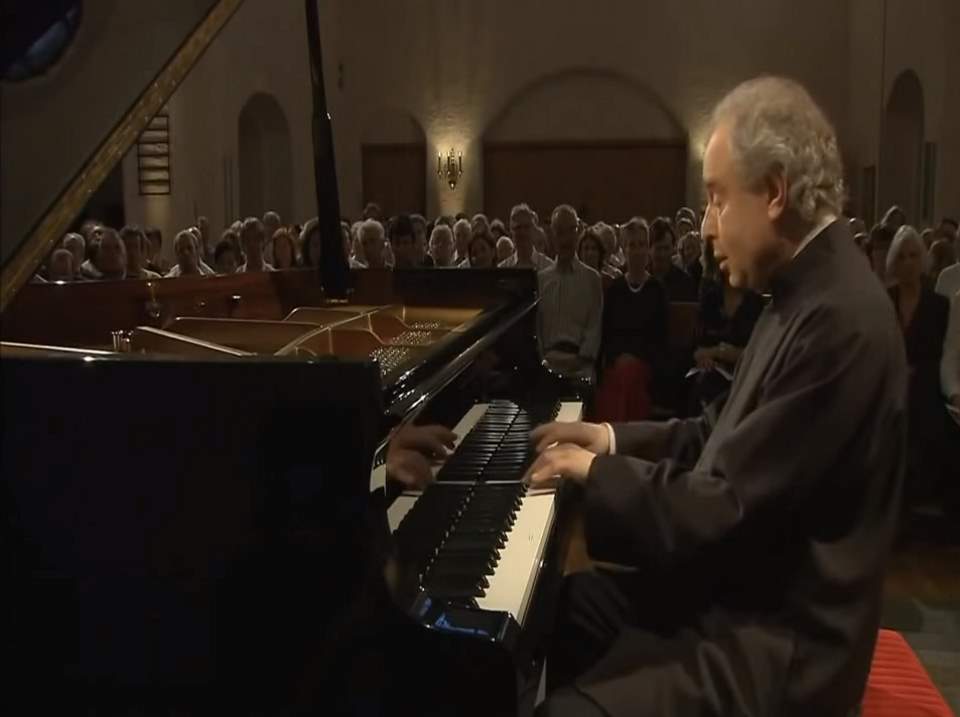 Sir András Schiff is a Hungarian-born British classical pianist and conductor. Schiff is world-renowned for his interpretations of Bach, Mozart, Beethoven, Schubert, and Schumann. He won the 1990 Grammy Award for "Best Instrumental Soloist Performance (without orchestra)" for English Suites by Bach. Schiff was knighted by Queen Elizabeth in her 2014 Birthday Honours for services to music.
The awards that Schiff has won include
a 1990 Grammy Award for Best Instrumental Soloist Performance (without orchestra) – English Suites by Bach
a 1990 Gramophone Award for a Schubert recital with Peter Schreier; the Bartók Prize in 1991
the Claudio Arrau Memorial Medal in 1994
the Kossuth Prize in 1996
the Léonie Sonning Music Prize in 1997
honorary membership in the Beethoven House in Bonn, awarded in 2006 for his complete recording of Beethoven's piano sonatas
the Italian prize, Premio della Critica Musicale Franco Abbiati, also for his Beethoven cycle in 2007
also in 2007, the Royal Academy of Music Bach Prize, sponsored by the Kohn Foundation, was awarded to "an individual who has made an outstanding contribution to the performance and/or scholarly study of Johann Sebastian Bach"
the Wigmore Hall Medal in 2008; also in 2008, the Klavier-Festival Ruhr Prize, for outstanding pianistic achievement; the Robert Schumann Prize of the City of Zwickau in 2011; and in January 2012, the Golden Mozart Medal of the International Stiftung Mozarteum.
He has been made an Honorary Professor by music academies in Budapest, Detmold, and Munich and is a Special Supernumerary Fellow of Balliol College, Oxford University. He is a Fellow of the Royal Northern College of Music.[10] In December 2013, the Royal Philharmonic Society awarded him its Gold Medal.
He has created a Knight Bachelor in the Queen's Birthday Honours list of 2014, for services to music.
Sources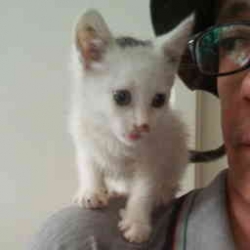 Latest posts by M. Özgür Nevres
(see all)