Michala Petri (recorder) and Lars Hannibal (lute) play Johann Sebastian Bach's Sonata in C major for flute (recorder) and basso continuo (BWV 1033).
The piece is is attributed to Johann Sebastian Bach in the manuscript, which is in the hand of his son Carl Philipp Emanuel Bach and has been dated to about 1731, although scholars question the attribution. It is in four short movements:
Andante – Presto
Allegro
Adagio
Menuet 1 – Menuet 2.
Jeanne Swack of University of Wisconsin notes that the first menuet "is related to the first in a set of variations in a concerto for oboe, obligato cembalo and doubling cello by the Merseburg composer Christoph Förster"; this suggests that the movements of BWV 1033 "may have had a disparate origin, as does the sudden appearance of an obbligato cembalo part solely for that movement."
The basso continuo can be provided by a variety of instruments. For example in complete Bach recordings, Stephen Preston on Brilliant Classics (originally recorded by CRD UK) is accompanied by harpsichord and viola da gamba while on Hänssler Classic Jean-Claude Gérard is accompanied by piano and bassoon. Here it is played by Lars Hannibal on lute.
Here another beautiful piece by the duo: Devil's Trill Sonata by Giuseppe Tartini (1692–1770).
The Violin Sonata in G minor, Bg 5, more familiarly known as the Devil's Trill Sonata (Italian: Il trillo del diavolo), is a work for solo violin (with figured bass accompaniment) by Giuseppe Tartini (1692-1770). It is one of the composer's most well-known compositions, notable for its technically difficult passages.
Sources
Flute Sonata in C major, BWV 1033 on Wikipedia
Violin Sonata in G minor (Tartini) on Wikipedia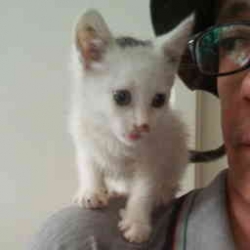 Latest posts by M. Özgür Nevres
(see all)