Aram Khachaturian was a Soviet Armenian composer and conductor (6 June 1903 – 1 May 1978). The "Waltz" is from the 1944 Masquerade Suite based on the Mikhail Lermontov play of the same name. Here André Anichanov conducts the St. Petersburg State Symphony Orchestra in this performance on the 1997 Naxos album.
Waltz from the 1944 Masquerade Suite
André Anichanov
Born in St. Petersburg, André Anichanov studied orchestral and choral conducting at the St. Petersburg State Conservatory. After winning an award in 1986 at the State Conducting Competition, he worked with a number of St. Petersburg choirs and in 1989 began conducting the Mussorgsky Opera and Ballet Theatre, of which he was appointed Chief Conductor in 1992, winning success in a number of theatre tours, to Italy, America, Japan, and France. In 1991 he was appointed Chief Conductor and Artistic Director of the St. Petersburg State Symphony Orchestra.
Sabre Dance
Aram Khachaturian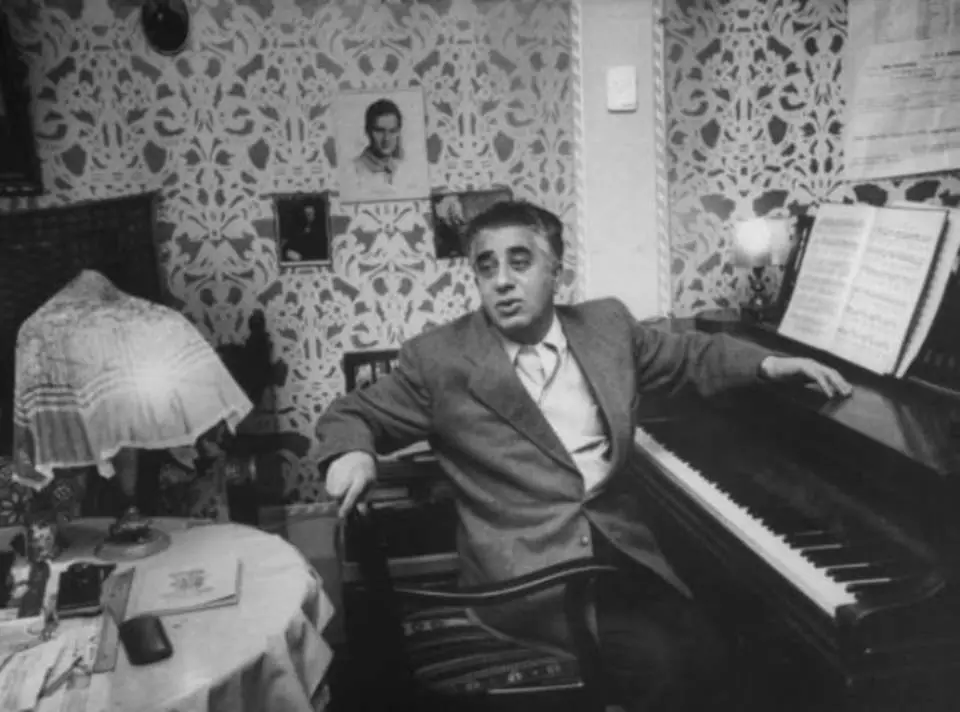 Khachaturian is considered one of the leading Soviet composers and the most renowned Armenian composer of the 20th century. He was one of the "three titans of Soviet music" – with Dmitri Shostakovich and Sergei Prokofiev. His works span a broad range of musical types, including ballets, symphonies, concertos, and numerous film scores.
Khachaturian's works include concertos for violin (sometimes heard in a composer-sanctioned arrangement for flute), cello and piano as well as concerto-rhapsodies for the same instruments. These three concertos were written for the members of a renowned Soviet piano trio that performed together from 1941 until 1963: David Oistrakh, violin; Sviatoslav Knushevitsky, cello; Lev Oborin, piano.
The piano concerto originally included an early part for the flexatone and was his first work to gain him recognition in the West. Khachaturian's three symphonies are varied works, with the third containing parts for fifteen additional trumpets and organ. The composer's largest-scaled works are the ballets Spartacus and Gayane, both of which contain Khachaturian's most well-known music, with Gayane featuring in its final act what is easily his most famous music, the "Sabre Dance".
He also wrote several solo piano works, including the Toccata in E-flat minor, and two albums of music for children (Opp. 62 and 100). Children's Album, Book 1, first published in 1947, contains a smooth and melodic Andantino originally composed in 1926; this piece is commonly known as Ivan Sings, which stems from eight of ten pieces originally being collected as Adventures of Ivan
Children's Album, Book 2, first published in 1964, includes a fugue composed in 1928, and a fast-paced programmatic piece entitled Two Funny Aunties Argued which is sometimes translated as Two Ladies Gossiping. He also composed some film music, and incidental music for plays such as the 1941 production of Mikhail Lermontov's Masquerade, the "Waltz" from which has been performed and recorded frequently.
The cinematic quality of his music for Kubrick's Spartacus was clearly seen when the "Adagio of Spartacus and Phrygia" was used as the theme for a popular BBC drama series, The Onedin Line, during the 1970s. Since then, it has become one of the most popular of all classical pieces for UK audiences. Joel Coen's The Hudsucker Proxy also prominently featured music from Spartacus and Gayane (the "Sabre Dance" included).
Gayane's "Adagio" was used in Stanley Kubrick's film 2001: A Space Odyssey among other films. He was also the composer for the state anthem of the Armenian Soviet Socialist Republic, whose tune is one of the five current choices to become the next state anthem of Armenia. The climax of Spartacus was also used in Caligula and Ice Age: The Meltdown.
Aram Khachaturian was awarded a long list of awards and privileges including Soviet Russia's two highest awards: the Order of Lenin, and the Stalin Medal (three times). His handwritten notes and film music have been included in UNESCO's Memory of the World International Register (it is a compendium of documents, manuscripts, oral traditions, audio-visual materials, library, and archival holdings of universal value). The decision was made at the 11th meeting of the International Advisory Committee for the Memory of the World held in the Republic of Korea on June 18.
Sources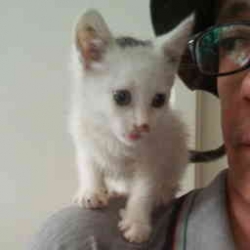 Latest posts by M. Özgür Nevres
(see all)