Wiener Philharmoniker (Vienna Philharmonic Orchestra)'s New Years Concert in 1987. Conductor: Herbert von Karajan. Guest singer: Kathleen Battle (soprano).

Program
Johann Strauss II – Der Zigeunerbaron (Die Fledermaus Overture) @3:50

Die Fledermaus (The Bat) is an operetta composed by Johann Strauss II to a German libretto by Karl Haffner (de) and Richard Genée.

Johann Strauss II – Vergnügungszug (Pleasure Train) op. 281 @17:20

Vergnügungszug (Pleasure Train) op. 281 is a polka composed by Johann Strauss II in 1864. It was written for the Association of Industrial Societies' Ball held in the Redoutensaal on 19 January 1864 and was inspired by the opening of the Austrian Southern Railway – the Südbahn – which operated many 'pleasure trains' offering trips from Vienna to the countryside.

Johann Strauss II – Kaiser-Walzer, Op. 437 (Emperor Waltz) @22:15

Kaiser-Walzer, Op. 437 (Emperor Waltz) is a waltz composed by Johann Strauss II in 1889. The waltz was originally titled Hand in Hand and was intended as a toast made in August of that year by Austrian emperor Franz Josef on the occasion of his visit to the German Kaiser Wilhelm II where it was symbolic as a 'toast of friendship' extended by Austria to Germany.

Johann Strauss II – Perpetuum Mobile (Perpetual Motion), Op.257, A musical joke @34:22

Perpetuum mobile as a genre of separate musical compositions was at the height of its popularity by the end of the 19th century. Such pieces would often be performed as virtuoso encores, in some cases increasing the tempo along the repeats.

Perpetual motion is motion that continues indefinitely without any external source of energy. This is impossible to ever achieve because of friction and other sources of energy loss. A perpetual motion machine is a hypothetical machine that can do work indefinitely without an energy source. This kind of machine is impossible, as it would violate the first or second law of thermodynamics.

Johann Strauss II – "Frühlingsstimmen" ("Voices of Spring"), Op. 410 Soprano: Kathleen Battle @37:55

"Frühlingsstimmen" ("Voices of Spring"), Op. 410, is a waltz by Johann Strauss II, written in 1882, for orchestra and solo soprano voice.

Johann Strauss II – The Gypsy Baron overture @51:56

The Gypsy Baron (German: Der Zigeunerbaron) is an operetta in three acts by Johann Strauss II which premiered at the Theater an der Wien on 24 October 1885. Its libretto was by the author Ignaz Schnitzer and in turn was based on Sáffi by Mór Jókai. During the composer's lifetime, the operetta enjoyed great success, second only to the popularity of Die Fledermaus. The scoring and the nature of Strauss's music have also led many music critics to consider this work a comic opera or a lyric opera.

Johann Strauss II – Unter Donner und Blitz (Thunder and lightning), Quick Polka Op. 324 @59:52
Josef Strauss – Carefree, Quick Polka Op. 271 @1:04:40
Johann Strauss II – The Blue Danube Waltz, Op. 314 @1:07:05

The Blue Danube is the common English title of An der schönen blauen Donau, Op. 314 (German for "By the Beautiful Blue Danube"), a waltz by the Austrian composer Johann Strauss II, composed in 1866. Originally performed on 15 February 1867 at a concert of the Wiener Männergesangsverein (Vienna Men's Choral Association), it has been one of the most consistently popular pieces of music in the classical repertoire. Its initial performance was only a mild success however and Strauss is reputed to have said "The devil take the waltz, my only regret is for the coda—I wish that had been a success!"

After the original music was written, the words were added by the Choral Association's poet, Joseph Weyl. Strauss later added more music, and Weyl needed to change some of the words. Strauss adapted it into a purely orchestral version for the World's Fair in Paris that same year, and it became a great success in this form. The instrumental version is by far the most commonly performed today. An alternate text by Franz von Gernerth, "Donau so blau" (Danube so blue), is also used on occasion. The Blue Danube premiered in the United States in its instrumental version on 1 July 1867 in New York, and in Great Britain in its choral version on 21 September 1867 in London at the promenade concerts at Covent Garden.

When Strauss's stepdaughter, Alice von Meyszner-Strauss, asked the composer Johannes Brahms to sign her autograph-fan, he wrote down the first bars of The Blue Danube, but adding "Leider nicht von Johannes Brahms" (Alas! not by Johannes Brahms)

Johann Strauss I – Radetzky March, Op. 228 @1:21:00

Radetzky March, Op. 228, is a march composed by Johann Strauss Sr. in 1848. It was dedicated to the Field Marshal Joseph Radetzky von Radetz and soon became quite popular among regimented marching soldiers. It has been remarked that its tone is more celebratory than martial; Strauss was commissioned to write the piece to commemorate Radetsky's victory at the Battle of Custoza.
Kathleen Battle
Kathleen Deanna Battle (born August 13, 1948) is an American operatic light lyric soprano known for her light voice and silvery, pure tone. Born in Portsmouth, Ohio, Battle initially became known for her work within the concert repertoire through performances with major orchestras during the early and mid-1970s. She made her opera debut in 1975. Battle expanded her repertoire into lyric soprano and coloratura soprano roles during the 1980s and early 1990s until her dismissal from the Metropolitan Opera in 1994.
Sources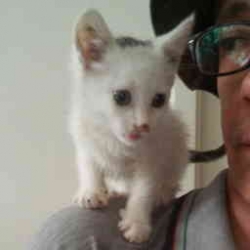 Latest posts by M. Özgür Nevres
(see all)