Wiener Philharmoniker's (The Vienna Philharmonic Orchestra) 2010 Lucerne Festival concert. Conductor: Gustavo Dudamel.

https://www.youtube.com/watch?v=Sh8-yKTciww
Programme
Gioachino Rossini (1792-1868): Overture to "La gazza ladra" (1)
Julián Orbón (1925-1991): "Tres versiones sinfónicas" (2)
Leonard Bernstein (1918-1990): Divertimento for Orchestra
Encore:
Leonard Bernstein (1918-1990): a short waltz from "Divertimento for Symphonic Band"
Notes
La gazza ladra (English: The Thieving Magpie) is a melodramma or opera semiseria in two acts by Gioachino Rossini, with a libretto by Giovanni Gherardini based on La pie voleuse by Jean-Marie-Theodor Badouin d'Aubigny and Louis-Charles Caigniez.
Julián Orbón (August 7, 1925, Avilés, Spain – May 21, 1991, Miami, Florida) was a Cuban composer who lived and composed in Spain, Cuba, Mexico, and the United States of America. Aaron Copland referred to Orbón as "Cuba's most gifted composer of the new generation." Orbón won the Juan Landaeta Prize in 1954 at the First Caracas Latinamerican Musical Festival in Venezuela for his 1953 work "Tres versiones sinfónicas".
Pavane pour une infante défunte (Pavane for a Dead Princess) is a well-known piece written for solo piano by the French composer Maurice Ravel in 1899 when he was studying composition at the Conservatoire de Paris under Gabriel Fauré. Ravel also published an orchestrated version of the Pavane in 1910; it is scored for two flutes, oboe, two clarinets (in B-flat), two bassoons, two horns, harp, and strings. Ravel described the piece as "an evocation of a pavane that a little princess (infanta) might, in former times, have danced at the Spanish court". The pavane was a slow processional dance that enjoyed great popularity in the courts of Europe during the sixteenth and seventeenth centuries.
Boléro is a one-movement orchestral piece by Maurice Ravel (1875–1937). Originally composed as a ballet commissioned by Russian actress and dancer Ida Rubinstein, the piece, which premiered in 1928, is Ravel's most famous musical composition. Before Boléro, Ravel had composed large scale ballets (such as Daphnis et Chloé, composed for the Ballets Russes 1909–1912), suites for the ballet (such as the second orchestral version of Ma mère l'oye, 1912), and one-movement dance pieces (such as La valse, 1906–1920). Apart from such compositions intended for a staged dance performance, Ravel had demonstrated an interest in composing re-styled dances, from his earliest successes (the 1895 Menuet and the 1899 Pavane) to his more mature works like Le tombeau de Couperin (which takes the format of a dance suite). Boléro epitomises Ravel's preoccupation with restyling and reinventing dance movements. It was also one of the last pieces he composed before illness forced him into retirement. The two piano concertos and the Don Quichotte à Dulcinée song cycle were the only compositions that followed Boléro.
The Lucerne Festival is a summer music festival in Lucerne, Switzerland. It was founded in 1938 and, since 2004, it has taken place at the Lucerne Culture and Congress Centre designed by Jean Nouvel. The two resident ensembles of the festival are the Lucerne Festival Orchestra and the Lucerne Festival Strings, which had most recently been led by the Italian conductor Claudio Abbado until his death. In addition to the performances, the Lucerne Festival Academy was founded by the composer Pierre Boulez in 2004 to train young musicians in the performance of modern music.
The festival started as a series of concerts in the gardens of Wagner's villa conducted by Arturo Toscanini, who had formed an orchestra with members of different orchestras and soloists for the concert. With the rise of the Nazi regime several major performers and conductors, including Toscanini, Fritz Busch and Bruno Walter decided not to perform in the traditional German and Austrian music festivals such as the Bayreuth Festival and Salzburg festival. The Lucerne Festival in Switzerland was a good place for those who did not want to perform in Germany.
Since its foundation the festival features concerts by the Festival's resident orchestra, recitals by soloists and concerts by guest orchestras, including the Berlin Philharmonic, Boston Symphony Orchestra, London Symphony Orchestra, Leipzig Gewandhaus Orchestra, Cleveland Orchestra and the Vienna Philharmonic.
Sources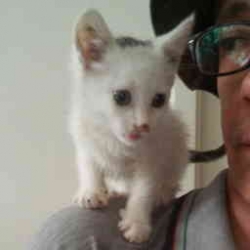 Latest posts by M. Özgür Nevres
(see all)