Orquesta Sinfónica Simón Bolívar de Venezuela plays Richard Wagner's "Ride of the Valkyries" (German: Walkürenritt or Ritt der Walküren), the beginning of act 3 of Die Walküre, (The Valkyrie), WWV 86B, an opera in three acts by Richard Wagner with a German libretto by the composer himself. It is the second of the four operas by the German composer that constitutes Der Ring des Nibelungen. Conductor: Gustavo Dudamel. A beautiful and very dynamic interpretation. The Philharmonie de Paris, January 2015.
Of the four episodes of Der Ring des Nibelungen, Die Walküre is most often performed separately, and arguably maybe Wagner's best-loved work. The source of this affection is certainly Wagner's sensitive depictions of Siegmund and Sieglinde's love and the father-daughter relationship of Wotan and Brünnhilde. The work was first criticized for Siegmund and Sieglinde's incestuous love, but Wagner made them appealing, rendered their story with tenderness, and bestowed on them some of his most glorious music. In Die Walküre, Wagner achieved equality of music and words with flexible ease. Act One, in particular, is a masterpiece of rhapsodic melody joined to a tight plan of steadily rising tension released in successive climaxes as the two are drawn to each other and reveal their pasts.
As a separate piece, the "Ride" is often heard in a purely instrumental version, as in the video above. Together with the Bridal Chorus from Lohengrin, the Ride of the Valkyries is one of Wagner's best-known pieces.
Act Three opens with the well known "Ride of the Valkyries," in which Wotan's daughters, the Valkyries, assemble on their mountaintop after scouting a battlefield for dead warriors. Listeners acquainted with only the concert version may be surprised to hear the eight voices of the Valkyries over the orchestral texure, and one can understand the tremendous impact originally made in the theater by this curtain-raiser. In Wagner's Bayreuth theater, with the orchestra under the stage, the voices are much more prominent.
The opera concludes with Wotan's impressive and moving farewell to Brünnhilde, as he leaves her to sleep, surrounded by a ring of fire. Much of this episode's material is new and unique, including the powerful melody with which Wotan exclaims his farewell; but it is punctuated by important motives such as Loge's fire, and introduces ones that will be important later in the drama, such as the sleep motive (closely related to Erda's characteristic music) and that of the downfall of the gods. The orchestral texture here is rich and full, with brass supporting Wotan's song, and a sweeping countermelody in unison cellos. Wotan's allusion to one "who does not fear the point of my spear," is set to the Wälsung motive, and strongly echoed in the brass, while rippling harps accompany a lilting lullaby-like motive in the upper woodwinds.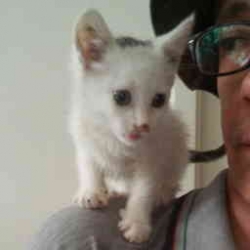 Latest posts by M. Özgür Nevres
(see all)