Conducted by the American conductor and pianist James Levine, the Berlin Philharmonic Orchestra (Berliner Philharmoniker) plays "Ride of the Valkyries", (German: Walkürenritt or Ritt der Walküren), the beginning of act 3 of Die Walküre, (The Valkyrie), WWV 86B, an opera in three acts by Richard Wagner with a German libretto by the composer himself. From the Waldbühne Berlin – A Romantic Opera Night (1999).
James Lawrence Levine (born June 23, 1943) is an American conductor and pianist. He is primarily known for his tenure as Music Director of the Metropolitan Opera. Levine has also held leadership positions with the Ravinia Festival, the Munich Philharmonic, and the Boston Symphony Orchestra.
The Waldbühne (Woodland Stage or Forest Stage) is an amphitheatre in Berlin, Germany. It was designed by German architect Werner March in emulation of a Greek theatre and built between 1934 and 1936 and opened in association with the 1936 Summer Olympics. Since World War II it has been used for a variety of events, including boxing matches, film showings and classical and rock concerts. It seats more than 22,000 people.
Die Walküre is the second of the four operas the second of the four operas by the German composer that constitute Der Ring des Nibelungen. Of the four episodes of Der Ring des Nibelungen, Die Walküre is most often performed separately, and arguably may be Wagner's best-loved work. The source of this affection is certainly Wagner's sensitive depictions of Siegmund and Sieglinde's love, and the father-daughter relationship of Wotan and Brünnhilde. The work was first criticized for Siegmund and Sieglinde's incestuous love, but Wagner made them appealing, rendered their story with tenderness, and bestowed on them some of his most glorious music. In Die Walküre, Wagner achieved equality of music and words with flexible ease. Act One, in particular, is a masterpiece of rhapsodic melody joined to a tight plan of steadily rising tension released in successive climaxes as the two are drawn to each other and reveal their pasts.
As a separate piece, the "Ride" is often heard in a purely instrumental version, as in the video above. It is one of Wagner's best-known pieces.
Sources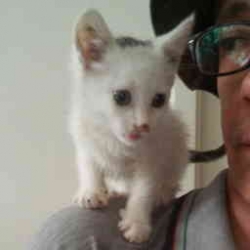 Latest posts by M. Özgür Nevres
(see all)