Italian early music ensemble Il Giardino Armonico plays one of the most famous mandolin pieces; Antonio Vivaldi's Mandolin Concerto in C major, RV 425. A really good rendition, enjoy!
The concerto written by the Italian composer in 1725 and is often accompanied by The Four Seasons (1723), which are among the most popular pieces in the classical music repertoire. The music consists of the virtuosic treatment of the solo instrument, the mandolin, and the interplay between the soloist and accompaniment of the orchestra. The demands are considered higher than other concerti by Vivaldi.
There are three movements:
Allegro
Largo
Allegro
Il Giardino Armonico
Il Giardino Armonico ("The Harmonious Garden") is a pioneering Italian early music ensemble founded in Milan in 1985 by Luca Pianca and Giovanni Antonini, primarily to play 17th- and 18th-century music on period instruments. The ensemble's repertory is mainly focused on the 17th and 18th centuries. Depending on the demands of each programme, the group will consist of anywhere from 3 to 35 musicians.
Il Giardino Armonico performs with soloists such as the mezzosoprano Cecilia Bartoli, duo pianists Katia and Marielle Labèque, cellist Christophe Coin, and soprano Danielle de Niese. Its recordings have met with honors including the Gramophone and Grammy Awards. Il Giardino Armonico performs both in concerts and in opera stage productions of works such as by Monteverdi, Handel, Pergolesi, and Vivaldi.
Il Giardino Armonico is regularly invited to festivals all over the world, performing in the most important concert halls, and has received the highest acclaim both for their concerts and for their staged opera productions, like Monteverdi's Orfeo, Handel's Agrippina, Il Trionfo del Tempo del Disinganno and La Resurrezione, Vivaldi's Ottone in Villa and, most recently, Handel's opera Giulio Cesare, during last editions of Salzburg Whitsun and Summer Festival.
The ensemble can regularly be heard performing with such acclaimed soloists as Giuliano Carmignola, Christophe Coin, Katia and Marielle Labèque, Bernarda Fink, Viktoria Mullova, Giovanni Sollima, and Cecilia Bartoli.
Sources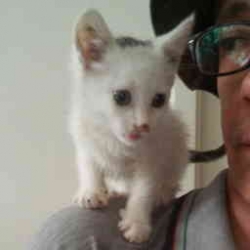 Latest posts by M. Özgür Nevres
(see all)