Italian early music ensemble Il Giardino Armonico (English: the Harmonious Garden) performs Antonio Vivaldi's Lute concerto in D major, RV 93, is one of four works featuring the solo lute written by the Italian baroque composer. Lute: Luca Pianca.
Vivaldi wrote the piece in the 1730s, a period in which he wrote two of his other works featuring the lute, the trios for violin and lute in G minor and C major.
There are three movements:
Allegro: The first movement is in a fast tempo and begins with a ritornello played by the entire orchestra and then repeated by the solo lute. According to AllMusic critic Brian Robins, the ritornello "contrasts a tuneful opening theme with a more lyrical motif in the minor mode." During the movement, the solo lute plays melodies in contrast to the ritornello. The movement consists of several sections, almost all of which incorporate a portion of the ritornello melody.
Largo: The second movement also consists of several sections. Robins describes this movement as a "reflective meditation by the soloist" against accompaniment by the violins and pizzicato bass. Robins praises the movement's "exquisitely simple shift from triple to duple meter."
Allegro: The final movement is another fast movement in a 6/8 time signature which Robins describes as having "a bit of tarantella-like feel." The soloist also has the option of playing the half notes in the movement using a more vigorous 12/8 time signature.
Luca Pianca
Luca Pianca (born in 1958 in Lugano, Switzerland) is a Swiss musician-lutenist of ethnic Italian ancestry whose specialty is archlute. In 1985 he co-founded Il Giardino Armonico with Giovanni Antonini (the Italian conductor and soloist on the recorder and baroque transverse flute), a pioneering Italian early-music ensemble based in Milan. He has premiered works by the contemporary lutenist-composer Roman Turovsky-Savchuk at international festivals and received numerous international awards for his recordings.
Sources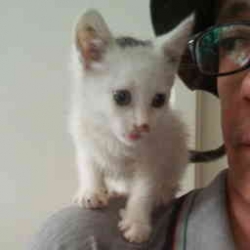 Latest posts by M. Özgür Nevres
(see all)